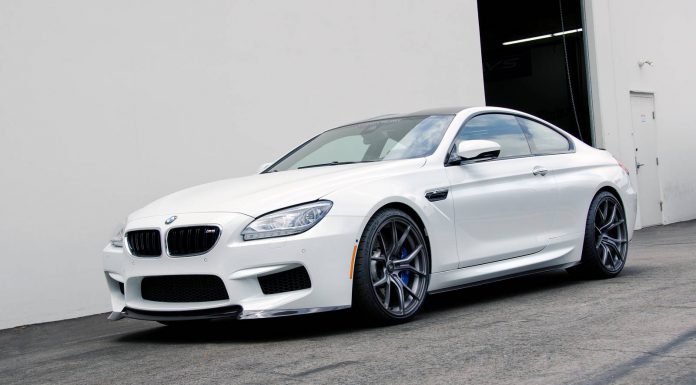 If you happened to see the gallery from the Bimmerfest 2013, then this Alpine White BMW F13 M6 is not new to your eyes. Indeed, it's the one that had the luxurious and sportish interior, we never had much from its exterior but thanks to European Auto Source we now have it. The BMW tuner and specialist has revealed this German luxury and sports car which is heavily dressed in Vorsteiner parts.
Among the add-ons are the Vorsteiner carbon fiber front lip spoiler, a Vorsteiner carbon fiber rear deck spoiler which adds the rear sporty look and the Vorsteiner carbon fiber rear diffuser to create more downforce and reduce drag on the car. It's also fitted with Vorsteiner carbon fiber side blades all for aerodynamic purposes.
The M6 then rides on Vorsteiner VSE-003 wheels sizing 21 inches.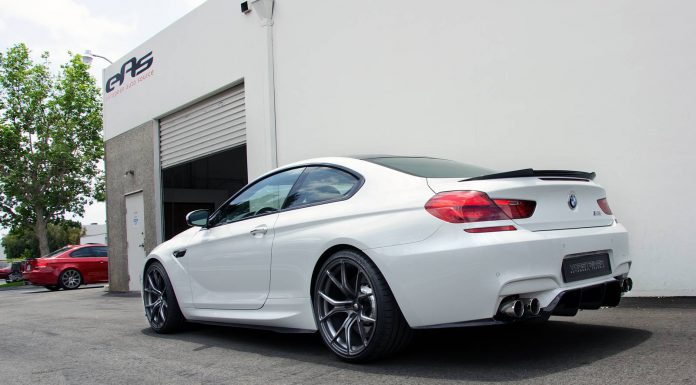 Some time back, we showed you the official images of the Vorsteiner BMW M6, F12/13 models but we never showed you any live images. Well, consider this one of them as the package description matches that of the official kit details apart from the wheels which were VS-310 alloys.