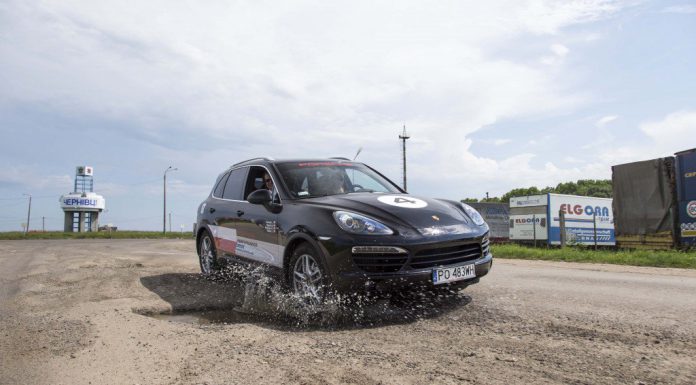 Porsche is treating Cayenne S Diesel owners to the special Porsche Performance Drive 2013 event where teams are driving from Chisinau to Bratislava. The drive started on June 9 where they arrived in Chisinau before heading to Bukovel on June 10. In this post, we show you images of the two days, Chisinau and Bukovel. In the next post we show you how the cars performed during the off road tests in Bukovel.
These cars have combined fuel consumption in accordance with EU 5: 11.5-7.2 l/100 km; CO2-emission: 270-189 g/km.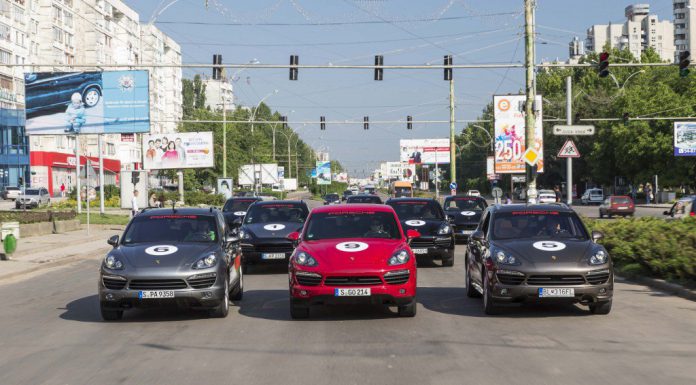 Day 1: Chisinau
Chisinau is the capital city and largest city of Moldova, a landlocked country in Eastern Europe located between Romania to the west and Ukraine to the north, east, and south. The teams arrived in this city ready to head over to Bratislava. Before that they had to stop over at Bukovel.
Day 2: Bukovel
Arriving in Bukovel, a ski- and spa-resort located in the Ivano-Frankivsk Oblast province of western Ukraine, the teams enjoyed the mountainous region as they waited to go off-road. The ridge-lines of the Carpathian Mountains stand at elevation of 900 m above sea level therefore providing a supreme area for any off-road activity.
The Porsche Cayenne S Diesel is the most powerful diesel model yet. It comes with an Audi-sourced 4.2 liter eight-cylinder engine with bi-turbo charging which helps it produce 382hp alongside maximum torque of 850 Newton meters. It's capable of a zero to 100km/h sprint in 5.7 seconds, and its top speed is 252km/h while fuel consumption is just 8.3 liters per 100km.