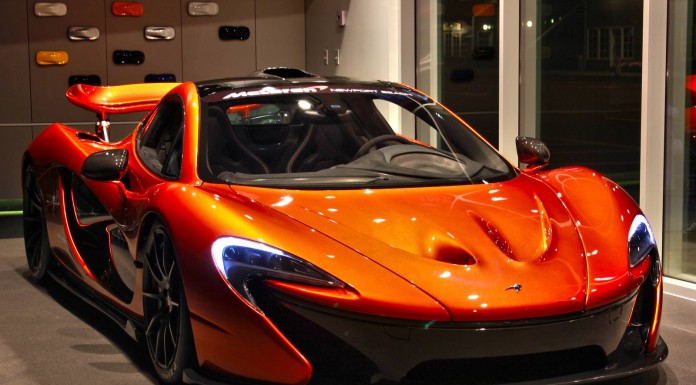 Additional photos of the McLaren P1 at the McLaren Newport Beach dealership have just been released, with over 150 photos being posted on the dealership's Flickr accout and some of the very best can be seen in the gallery below.
The P1 was designed from the outset to prioritise aerodynamic performance. As a result, the designers spent many hours in a wind tunnel and behind the computer with CFD (computational fluid dynamics) aerodynamic modelling. It produces a staggering 600kg of downforce from well below top speed, five times more than the McLaren MP4-12C. In fact, it's closer to the GT3 racer than anything else.
The McLaren P1 will use a mid-mounted 3.8-litre twin-turbo V8 petrol engine fitted with two turbochargers and an electric motor. Together, this produces 916ps (903bhp) and a maximum torque figure of 900Nm. The petrol engine alone produces 737ps (727bhp) at 7,500rpm, and 720Nm of torque from 4,000rpm with the electric motor supplementing 179ps (176bhp) and 260Nm of torque. The power is channelled through the dual-clutch seven-speed gearbox to drive the rear wheels.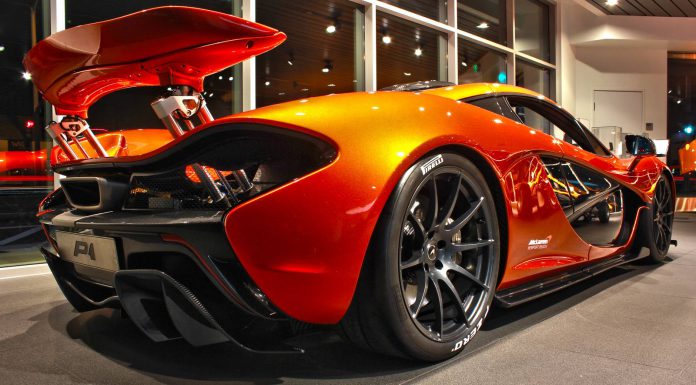 A number of tech features make the McLaren P1 a very fast car. Cutting straight to the figures, the McLaren P1 will travel from zero to 100km/h in less than 3 seconds, zero to 200km/h in under 7 seconds, and zero to 300km/h in no more than 17 seconds. This is thanks, in part to the Instant Power Assist System (IPAS) which is essentially KERS, for road cars. Putting the 300km/h statistic into perspective, this is 11 seconds faster than the legendary McLaren F1 road car. Top speed is electronically limited to 350km/h.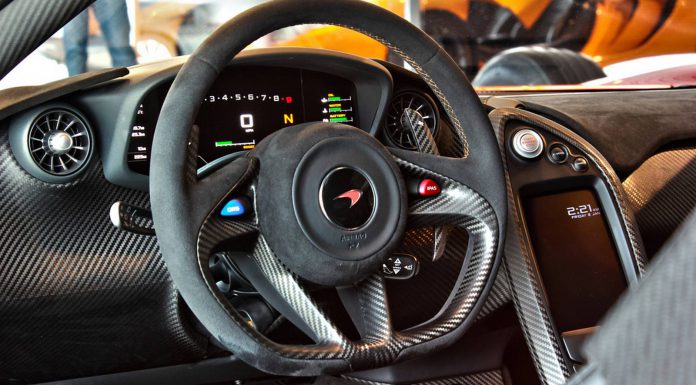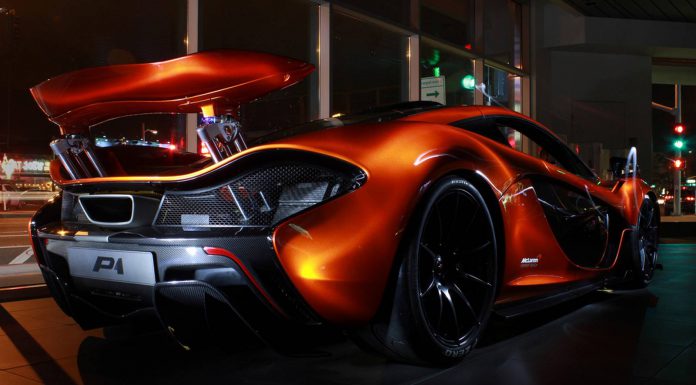 [Via Flickr]