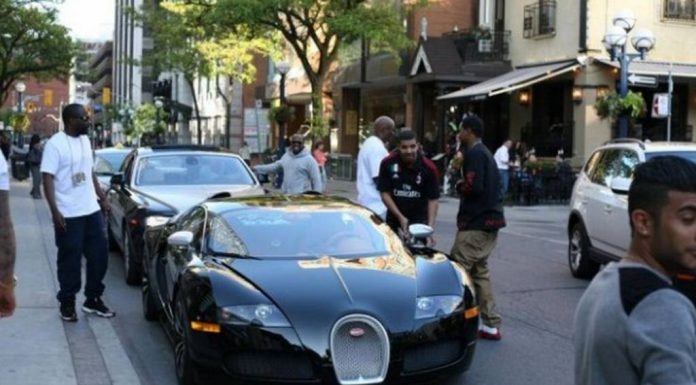 Canadian rapper and R&B star Drake was recently spotted cruising through the streets of Toronto in his brand new, $2 million Bugatti Veyron. Making the rapper's latest supercar all the more impressive is that he didn't actually pay for the French hypercar and was instead giving it by fellow rapper and Bugatti Veyron owner Birdman.
Birdman certainly isn't a novice when it comes to owning supercars and luxury cars as just early last year he purchased two Bentley Mulsanne's and a Rolls-Royce Ghost and just before those buys, he reportedly snapped-up the one-off Maybach Exelero for a cool $8 million in late 2011.
Drake is also no novice when it comes to high-end exotics, as he is also the proud owner of a Bentley Continental GT Convertible.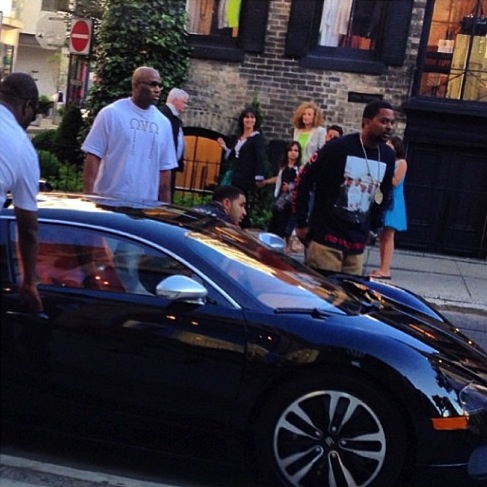 As a refresher, the Bugatti Veyron features an 8.0-liter quad-turbocharged W16 engine producing 987hp. This powerful engine is then mated to a seven-speed dual-clutch transmission driving all four wheels. Consequently, the regular Bugatti Veyron which Drake recently received, can sprint to 62mph in just 2.5 seconds and onto a top speed of 253mph.
While those figures are certainly impressive, they're overshadowed by the Bugatti Veyron Super Sport which features an uprated version of the 8.0-liter quad-turbo W16 engine now developing 1200hp. Consequently, it can hit a top speed of 267mph.
[Via Celebrity Car Blog]