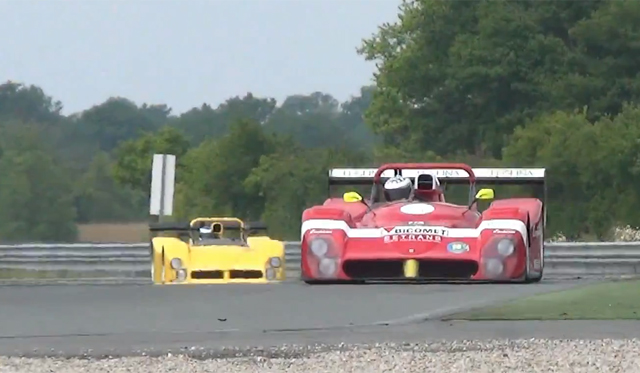 Ferrari may not be all that well-known for producing and developing sports prototype racing cars, but the company's Ferrari 333 SP is without a doubt, one of the most extreme racing cars to have ever worn the Prancing Horse logo.
The Ferrari 333 SP was unveiled at the end of 1993 and features a Ferrari 4.0-liter naturally aspirated, longitudinally mounted V12 engine producing around 600hp. During the preceding years, the Ferrari 333 SP had an extremely successful racing career with it taking the 1998, 1999, 2000 and 2001 FIA Sportscar Championships with a total of 56 race wings and 69 pole positions from its 144 races.
Just a handful of Ferrari 333 SP's were produced meaning spotting these cars anywhere but a Ferrari museum is an extremely rare occurrence. However, alexsmolik on YouTube was recently able to film not one but two, Ferrari 333 SP's racing around a race track.
With its aforementioned 4.0-liter V12 engine pumping out an awesome 600hp, the Ferrari 333 SP is an evidently extremely quick racing car. What's more, the Ferrari 333 SP also produces a truly incredible exhaust note not far off those produced by modern day Formula One cars. The following video showcases the exhaust notes to perfection, with a few brutal downchanges topping the video off!