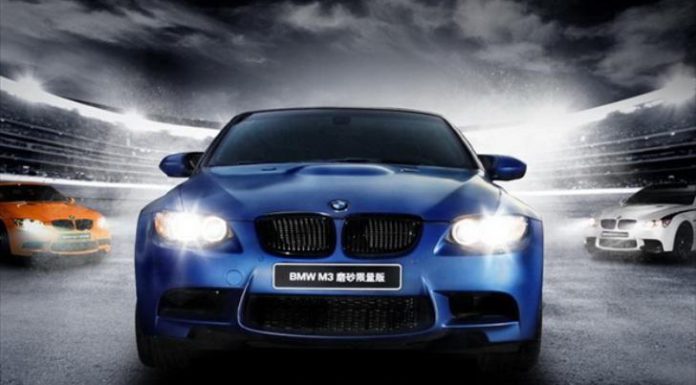 It is no secret that China has quickly become one of the fastest growing markets for car companies across the globe.
BMW confirmed this sentiment today by announcing another special edition for the Asian market; the BMW M3 Coupe Frozen Blue special edition. The Frozen Blue Edition M3 will only be available to the Chinese market and will cost a reported 1.29 million yuan (~ $210,000 USD). If the frozen blue edition sounds familiar, that's because it is. Back in October 2012, BMW released a similar edition purely for the US market, although that edition didn't cost anywhere near $210,000 USD.
Gallery: BMW M3 Frozen Editions for the United States
A limited production run of just 40 units ensures the car will be as exclusive as its price tag suggests. For their money, buyers can expect special edition frozen blue paint, special front and side grills, front kidneys and special edition badges.
In terms of power, everything remains standard. So expect the usual 4.0 liter V8 which pumps out 414 hp and 295 lb-ft of torque.