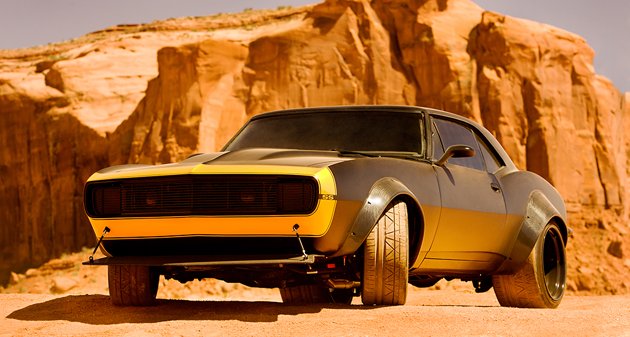 Transformers 4 will see the return of the First Gen Camaro as was in the first part of the movie sequel. Latest photos from Paramount Pictures have revealed a heavily modified 1967 Chevrolet Camaro at the Monument Valley Navajo Tribal Park, where Transformers 4 is currently filming. Recently we showed you two photos of the latest additions, the Bugatti Veyron Grand Sport Vitesse and the Chevrolet Corvette C7.
The photos which were also posted on Yahoo Movies indicate that Optimus Prime will get a newly revamped autobot, a custom-built Optimus Prime from Western Star which is a subsidiary of Daimler Trucks North America.
Michael Bay, the film director spoke to the Los Angeles Times on the movie and this is what he said;
It's not a reboot; that's maybe the wrong word, I don't want to say reboot because then people will think we're doing a Spider-Man and starting from the beginning.

We're not. We're taking the story that you've seen — the story we've told in three movies already — and we're taking it in a new direction. But we're leaving those three as the history. It all still counts.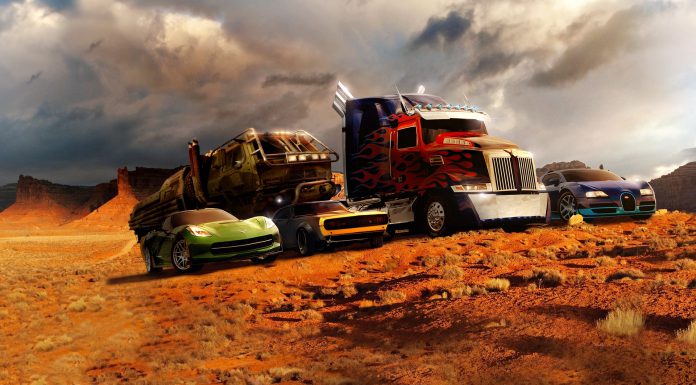 The wallpaper above is by TFW2005 member TunaKaan, which was recently featured on Michael Bay's official Twitter account!
Well, the movie premieres next year June 29. Autobot lovers will wait!
[Image Sources: Daily Mail, TFW2005, Transformers Live Action]