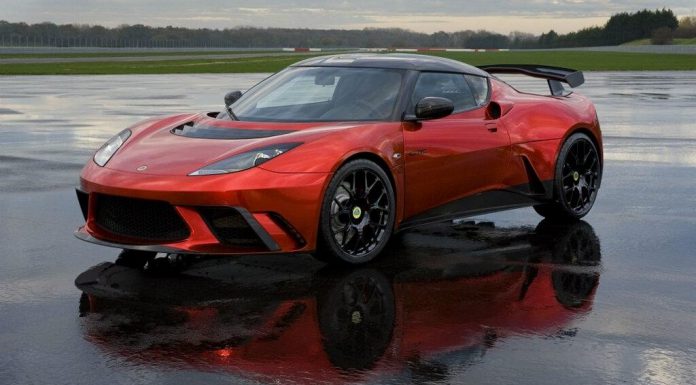 When a company issues a recall of a particular model, it's generally because a potentially hazardous fault has been found in the vehicle. However, that isn't the case for 28 Lotus Evora's recently recalled due to a missing sticker.
Yes, you read that right, all Lotus Evora's produced between September and November 2012 are being recalled because they lack a sticker representing the car's exemption from needing to have airbags on the passenger side. The aforementioned sticker highlights that these cars have been granted an exemption from the typically advanced airbag requirements and without that sticker, these Lotus Evora owners won't be able to work out if there car is needed for recalls in the future.
This sticker includes all the necessary information on the Lotus Evora which could be used by Lotus in the future to issue a recall and to help identify those cars affected. To put it simply, these 28 Lotus Evora's are being recalled so they can be correctly recalled in the future if necessary.
With all the drama Lotus has faced over the past 12 months with the sacking of former CEO Dany Bahar and the company's failed plans to massively expand its line-up in the future. It's currently believed however, that development of the range-topping Lotus Esprit is still underway.