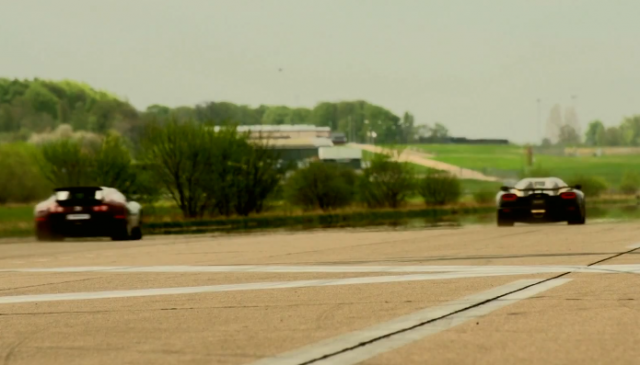 Our friend Gustav has released his latest video, a race between the Bugatti Veyron and the Koenigsegg Agera S Hundra. 1001 hp vs 1140 hp, France vs Sweden, 16 cylinders vs 8 cylinders, 1888kg vs 1170kg.
The nearly 30 minute video shows multiple high speed runs down the Koenigsegg test track at an former aiforce base in Angelholm, Sweden. We won't spoil the video but the runs show a clear winner!
Also have a look at our recent Koenigsegg Agera R Review!