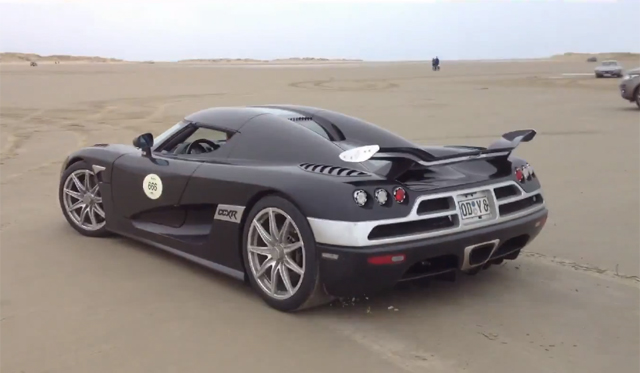 Here's a simple question for you. Where would you expect to see a Koenigsegg CCXR? Perhaps in the garage of a Saudi Arabian billionaire, or behind the glass at a Middle Eastern exotic car dealership? One place you certainly wouldn't expect to see a Koenigsegg CCXR is on a beach, but that's exactly where this one recently was filmed!
The following video was filmed at a beach in Denmark and features the extremely rare Koenigsegg CCXR drifting on the sand where you'd expect to see a Range Rover off-roading.
The Koenigsegg CCXR features a twin-supercharged 4.7-liter V8 engine producing 1,064hp running on E100 ethanol fuel. Consequently, the Koenigsegg CCXR can sprint to 62mph in just 2.7 seconds and onto a theoretical top speed in excess of 250mph.