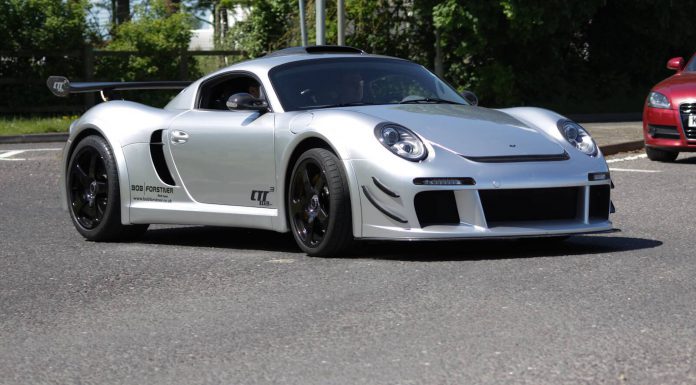 Without a doubt, Supercar Sunday is the biggest of all the Goodwood Breakfast Club events! This year's event took place today. As always, we have a mega gallery of images to share with you!
Among the cars in attendance this year was a brace of Jaguar XJR-15's, three Bugatti Veyron's including the example that features ADV.1 wheels, a Ferrari Enzo, a Mercedes-Benz SLR McLaren, several McLaren 12C's, two Ferrari F12 Berlinetta and two Ferrari F40′, among others. The best represented brand was Ferrari, followed closely by Porsche. We caught a glimpse of several new-to-market cars too including the Jaguar F-Type and an Aston Martin Rapide S.
Supercar Sunday was as popular as ever this year. The organisers have attempted to get on top of it by forcing participants to apply for permits for access onto the busy Goodwood straight. However, this also led to many being rejected at the gate. We managed to spot a Lamborghini Gallardo LP570-4 Superleggera, a Lamborghini Aventador, a Mercedes-Benz SLR McLaren and even an ultra-rare Ferrari Daytona Spider clipping the grass in the public parking.
Take a look at the galleries above and below for complete coverage.