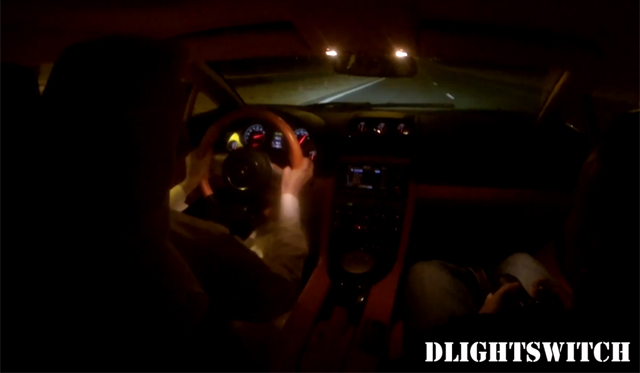 Just what does it feel like to be behind the wheel or in the passenger seat of a unique white Lamborghini Gallardo LP560-4?
Well, the following video put together by dlightswitch on YouTube gives us a pretty good indication of the thrills produced by an Italian supercar of this calibre with a camera mounted at the back of the cabin filming some extremely potent accelerations as the driver speeds through the desolate night-time streets.
This particular Lamborghini Gallardo LP560-4 is owned by Mohammed Al-Kubaisi and features black wheels and a unique green and a red strip stretching down the car.
As a reminder, the Lamborghini Gallardo LP560-4 was the first Gallardo to be facelifted in the Lamborghini Gallardo range and features a brand new 5.2-liter V10 engine. This powerplant replaced the standard 5.0-liter V10 engine fitted to the original generation Lamborghini Gallardo.
Thanks to the increased capacity and some trick engineering, the Lamborghini Gallardo LP560-4 produces 552hp. This power is then sent through either a six-speed manual transmission or an E-gear semi-automatic gearbox driving all four wheels. As a result of this and the car's relatively light overall weight, the Lamborghini Gallardo LP560-4 can sprint to 62mph in around 3.7 seconds and a top speed of around 201mph.
The Lamborghini Gallardo's successor, the Lamborghini Cabrera, is expected to debut in the next 12 months.