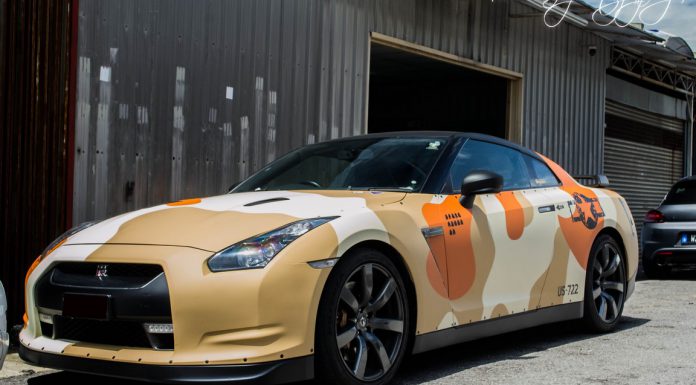 Our photo of the day today comes from T.A.G Photography who shot this camo Nissan GT-R at Bandar Sunway, Malaysia. The camo trend has been common on the GT-Rs in the recent days; in fact we showed you one lately from Strasse Forged Wheels, wrapped in army camouflage. This one in topic was wrapped up by Motorsports Playground from Malaysia whgo specialize in Automotive Art and Design including race car livery.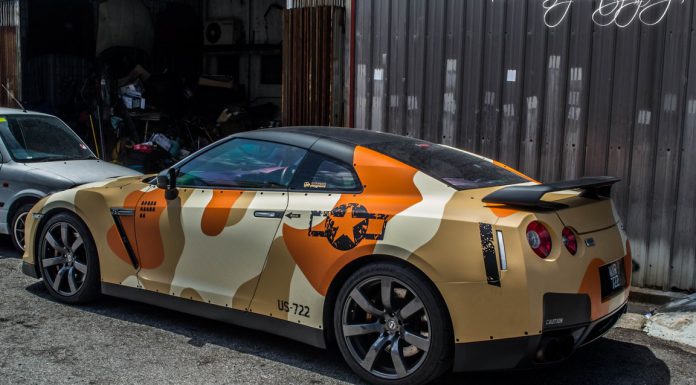 The camo mixes orange, white and faded beige shades that run across the body. Black accents are used on the lip spoilers among other smaller details. The Nissan GT-R blends well in both tuning and racing worlds; it allows extremist tuners to enjoy any form of cosmetics and also racing tuners to enjoy any form of engine and performance tuning.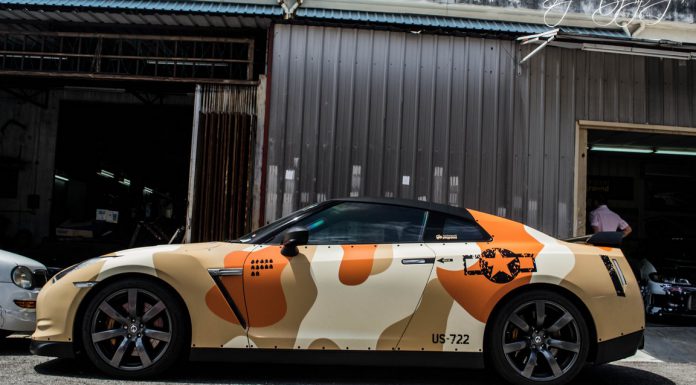 Just a recap, the Nissan GT-R is powered by a 3.8 liter V6 engine fed by a twin-turbo setup. It can deliver as much as 530bhp and 612Nm of torque available between 3200rpm to 5000rpm. The Japanese sport car then makes a run of 0-97km/h in just 3.2 seconds before attaining a top speed of up to 313km/h. That's for a factory GT-R, tuners have made these cars go even more faster with power shooting up to 1600hp and even higher in some other forms of drag racing applications.