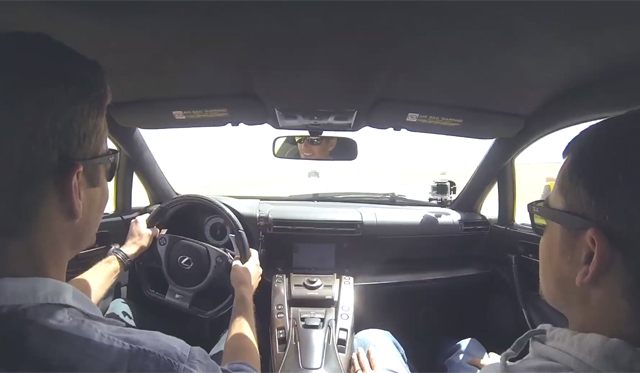 One of the most popular actors from the Fast and Furious franchise, American actor Paul Walker was recently given the opportunity to drive a bright yellow and extremely rare Lexus LFA around the Willow Springs Raceway in America.
Unlike his co-star Vin Diesel who drives American muscle cars in the Fast and Furious series, Paul Walker is well-known for being the man to drive a selection of highly-modified Japanese sports cars, and this particular drive in a Lexus LFA cements Walker's image as being a true lover of Japanese exotics.
Paul Walker was invited to test the following Lexus LFA to help celebrate this particular Lexus LFA reaching the 30,000 mile mark after having been driven around circuits hundreds upon hundreds of times. However, unlike the Japanese sports cars Walker drives in Fast and Furious which would need outlandish amounts of maintenance in the real-world, this particular Lexus LFA is still running smoothly and is just regular serviced with new brakes, tires, oil and oil filter's to keep it running as smoothly as ever.
Powering the Lexus LFA is a 4.8-liter V10 engine which produces peak power of 552hp at an astronomical 8,700rpm and a total of 354lb-ft of torque at 6,800rpm. Consequently, the Lexus LFA can hit 62mph in the mid three second range and a top speed of around 202mph.