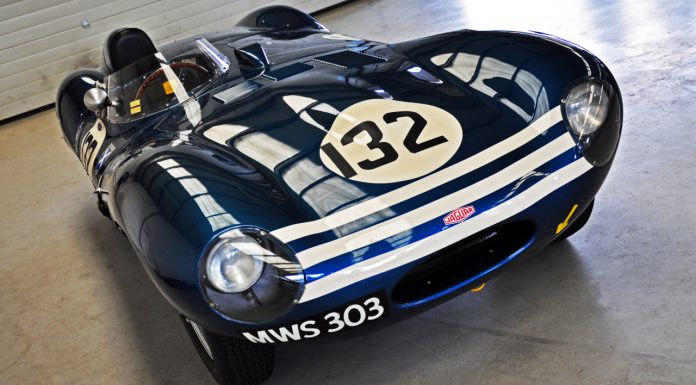 The Irvine Laidlaw Competition Car Collection will go under the hummer at the RM Auctions come September 7 this year. Irvine Laidlaw, one of the wealthiest men in Europe is a Scottish businessman, and a former member of the House of Lords. His car collection is mainly influenced by his love for racing and motorsports.
Among the cars going to be auctioned is the Ex-Works and ex-Ecurie Ecosse 1995 Jaguar D-Type, its chassis no. is XKD 504. The car has been driven by notable racers such as Hamilton, Frère and Sutcliffe. Other cars include a 1958 Maserati 250S, chassis no. 2432 driven by Carroll Shelby and Jim Hall and the only 250S originally built with a 2.5-litre engine. There is also a 1960 Tipo 61 'Birdcage', chassis no. 2464 which is a former Scuderia Camoradi car. This car raced in the famous 1000 km Nürburgring race with Masten Gregory and Gino Munaron at the wheel.
Still on the cars, there will be a 1966 Ferrari 275 GTB/C Berlinetta Competizione, chassis no. 09027 which raced at Le Mans in 1966 under Ecurie Francorchamps and finished 10th. It won the 1966 Mont Ventoux Hillclimb. There will be a 1965 Porsche 904/6, chassis no. 906-012. It raced in the 1965 24-Hours of Le Mans with the Works team under the hands of Peter Nöcker and Günther Klass. This car finished 6th at the 1000 km Nürburgring race.
More Irvine competition cars; there will be a 1970 Chevron B16, chassis no. DBE- B16-4, that took part in the Daytona 24-Hour race and also a 1971 Chevron B19, chassis no. B19-71-3, which took part in the 1000 km BARC.
This is what Peter Wallman of RM Auctions, said:
This is unquestionably the finest single-owner collection of 1950s and 1960s competition cars to have ever been offered at public auction. We are honored that Lord Irvine Laidlaw has entrusted his immaculately prepared and highly competitive collection to us, and we are delighted to present the cars at our London sale this September. With such fabulous cars on offer and along with our partnership with St. James's Concours of Elegance, visitors from around the world will be able to enjoy a truly exciting and petrol-fuelled week in London.
Irvine Laidlaw on the other hand said,
I don't regard myself as a collector. I am a car enthusiast and as an enthusiast I want to exercise my cars regularly, rather than gloat over them in the garage. So I have decided to sell the remaining competition cars and have consigned them to RM for auction as these are international cars, and RM is able to access buyers from all over the world. Having both bought and sold cars through their auctions in the past, I know that they present cars beautifully, while researching and reporting on history correctly. You know what you are getting when buying from RM.
[Photo of Irvine Laidlaw's Ecurie Ecosse 1955 Jaguar D Type taken by Rookdave]