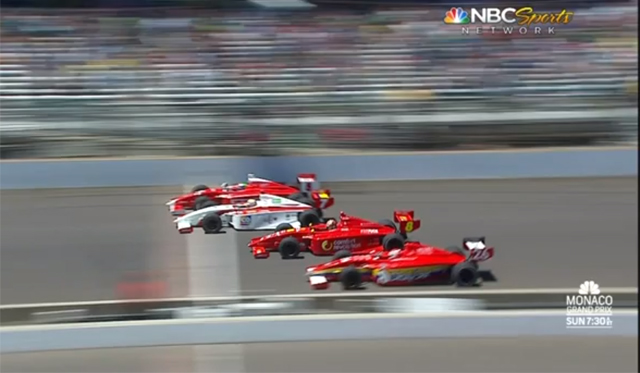 The IndyLights championship, for those not familiar, is the main feeder series for those young drivers looking at a chance to race with the big boys in IndyCar.
This weekend's support race for the Indy 500, the suitably named IndyLights 'Freedom 100' saw the second closest finish in IndyLights history and the only IndyLights race to ever finish four-wide at over 190 mph.
Over the final two laps, four drivers had a real shot at winning the race. Gabby Chavez, Sage Karam and Peter Dempsey were all chasing down championship leader Carlos Munoz as they fought three-wide for most of the last two laps. As the four exit the final corner, Dempsey jumps up to the top of the racetrack and is able to best the other four by just .0026 at the line. Yeah, that is two thousandths of a second.
The win is the first for Peter Dempsey, who beat out Gabby Chavez at the line. Rookie Sage Karam came third, with Carlos Munoz rounding out the top 4.