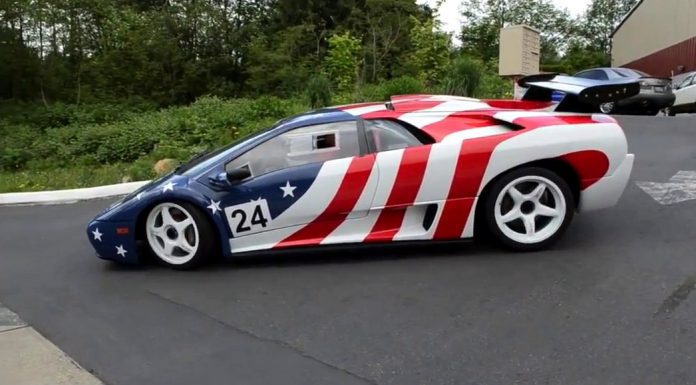 Cats Exotics are the luxury car dealers who recently showed us a matte brown Lamborghini Diablo SV. They are well known in the US, and operate from Lynnwood, Washington. This is a video from their friends over at AllanLambo's garage which reveals yet another great offering from Roy, owner at Cats Exotics. It's a rare Lamborghini Diablo SV-R, and street legal!
The Lamborghini Diablo SV-R was built for racing purpose by Lamborghini albeit it's known that Ferrucio had never desired building a racecar. It was introduced at the 1996 Geneva Motor Show. Just like any other racecar, minimal weight was key to building it, hence they stripped down most of the interior in the ordinary Diablo and installed a rollcage in it.
It used a 5.7 liter V12 rated at 533 hp and 598 N•m of torque while mated to a 6-speed manual transmission. The Diablo GTR would then replace it in for the 2000 season after a successful performance in the Diablo Supertrophy series. In this video, you get to hear the wrath of this street legal Diablo SV-R, nothing short of a racing engine, track noise on public roads!