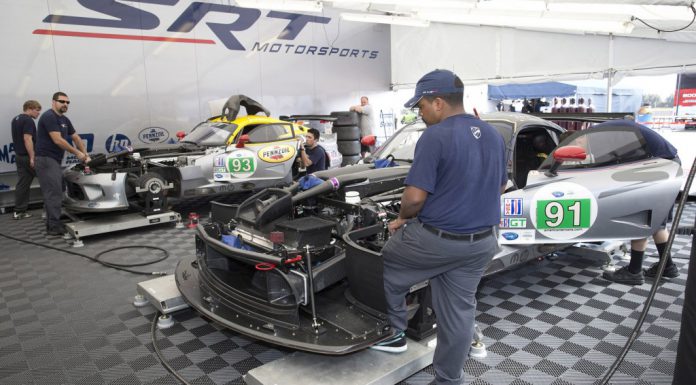 With the 2013 24 Hours of Le Mans edging ever closer, the racing team at SRT are continuing to develop its brand new SRT Viper GTS-R racer which will make its endurance race debut at the upcoming Le Mans endurance race.
For the 2013 Le Mans event, SRT will be fielding a duo of its brand new 2013 SRT Viper GTS-R racers competing in the GTE Pro class against cars such as the Porsche 911 RSR, Aston Martin Vantage GTE and the Ferrari 458 Italia GT2.
SRT CEO Ralph Gilles said, "Le Mans is a world stage, the GTS-R has enjoyed great success at Le Mans in the past and we're excited to start a new chapter of Viper racing at that historic venue."
In order to create the 2013-specification SRT Viper GTS-R, SRT has partnered with Riley Technologies, based in North Carolina. Powering the cars is a V10 engine similar to the production-going car, but it's obviously restricted to well below the 640hp produced by the road-going car.
[Via Motor Authority]