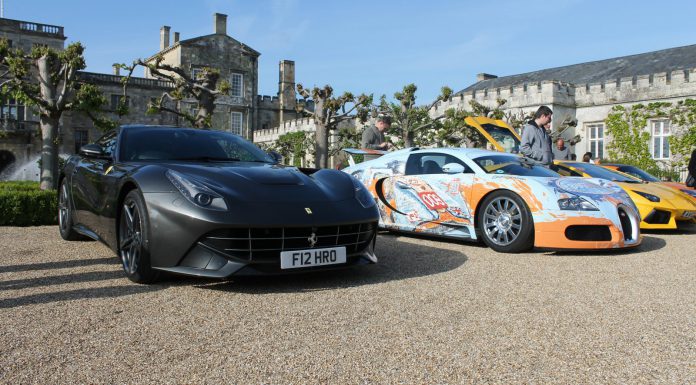 Today saw the the 3rd Wilton Wake Up, a monthly Sunday morning motoring enthusiasts event, situated in the garden of Lord Pembroke's Wilton House in Wiltshire. GTspirit attended the event today and we captured the attending supercars.
With the gates opening at 8am we arrived to find the garden already full of supercars. Centre stage was Lord Pembroke's BugARTi, flanked by a Lamborghini Aventador and Ferrari F12Berlinetta from HR Owen. Also parked around the central water feature was Noble M600, MG Xpower SV, Lamborghini Countach, a RUF modified Porsche 997 Turbo and one of only 22 right hand drive Ferrari 365 GTC.
Shortly after the start these were joined by even more cars, with a black Lamborghini Gallardo LP 570-4 Superleggera, orange Porsche 997 GT3RS, Maserati GranCabrio and Ferrari 599 GTB arriving as well as Autofficina's very load Ferrari Enzo to fill the front court yard up.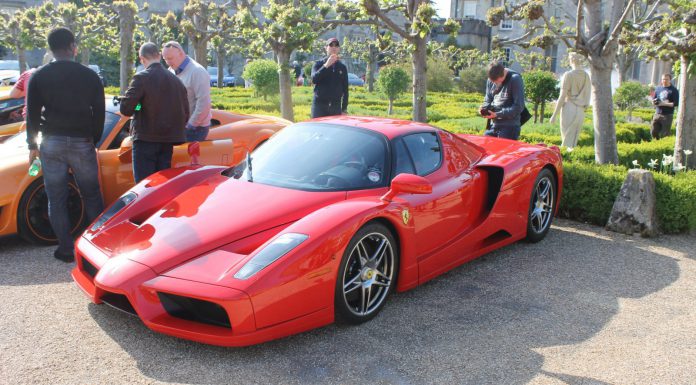 After filling up the front court yard, the late arrivals were parked outside the front gate. Out here we found another MG Xpower SV both variants of the Ferrari 458, a couple of Nissan GT-R's, one of which was wearing the "GO02LLA" plate. There was also a RUF modified Porsche 930 Flachbau, a Morgan Aero SuperSports, Lamborghini Murciélago LP670-4 SV, Aston Martin DB 2/4 Mark III and a Ferrari Testarossa to name a small chunk of the selection..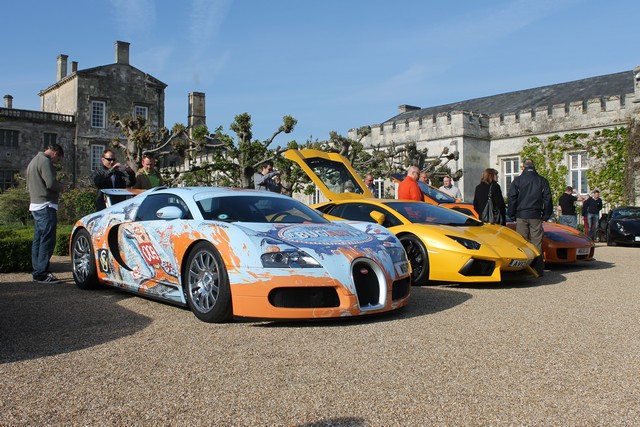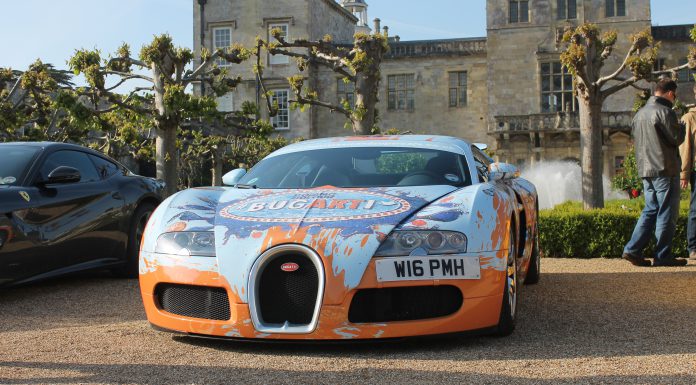 Wilton Wake Up is held on the fourth Sunday of every month, the next being on the 23rd June, entitled "Tax Free Heaven Pre '73".