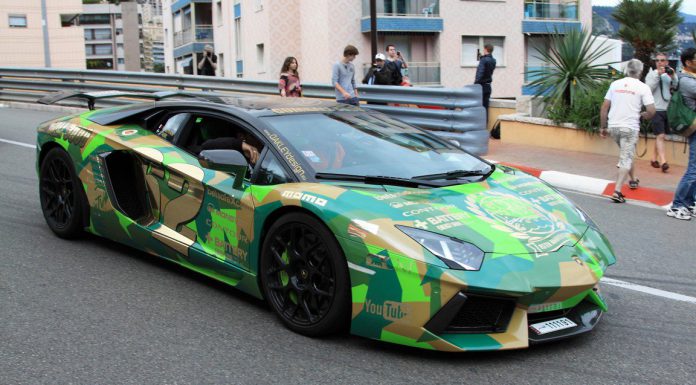 This years Gumball 3000 Rally came to a finish in Monaco. They arrived just in time for the Formula 1 Grand Prix of Monaco. The Gumball 3000 started 6 days before in Copenhagen, Denmark and other stops included St Petersburg, Warschaw and Vienna.
The photoset of the final stage was covered by our photographer and friend Melanie Meder. Melanie was the first to capture the first Gumballers that finished their final days drive from Vienna to Monte Carlo. Team Salam was the first to arrive in their Oakley Design Lamborghini Aventador Nasser Edition.
Next year the Gumball 3000 will follow a yet undisclosed new route. This year took them through the start line in Copenhagen, Denmark before crossing Scandinavia, Russia and the Baltic States. Checkpoints included cities as Stockholm, Helsinki, St Petersburg, Tallinn, Riga, Vilnius and Warschaw. An 1150 km journey took them from Vienna to the finish line in Monte Carlo.