An orange Lamborghini Murcielago LP640 has crashed today in Singapore. It crashed in front of a pre-school on Outram road, only a few miles from downtown Singapore. The orange Murcielago crashed into an electricity box and utility pole on the side of the road.
Shortly after the crash the Murcielago caught fire! The cause of the accident is still unknown at this point but it is likely that the destroyed electricity box ignited the fire that destroyed the car. This particular Lamborghini Murcielago LP640-4 sports parts that make it resemble the Murcielago LP670-4 SV.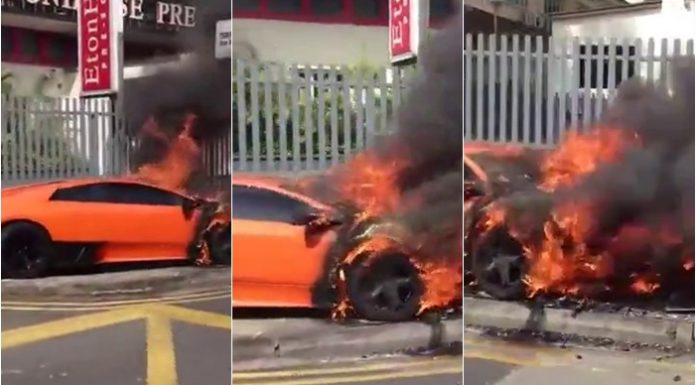 Shout out to Lee Min Shane for the Tip!