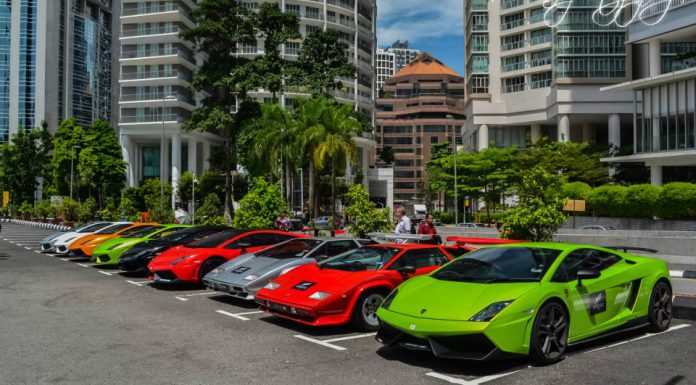 Lamborghini fans and drivers around the world are still in the very tight mood of celebrating the 50th year since the house of the raging bull introduced what we have today as one of the greatest supercars. Since the year began we have showed you numerous celebrations from various parts of the world but the biggest of all was the latest Grand Giro, a trip from Milan to Bologna involving 350 Lamborghinis.
In that same way, the Asian owners and enthusiasts o the Italian marque decided to have their very own drive, and this was in Malaysia. Thankfully, the photography crew at T.A.G Photography was at the event and hence the brilliant shots you see. So, the city happens to be Kuala Lumpur- the capital as well as the largest city of Malaysia, not to mention it has the tallest twin buildings in the world, the Petronas Twin Towers.
Well, we don't get to see the towers fully but the Lamborghinis were plenty, and in all colors. They included the Lamborghini Gallardo, Countach, Aventador and Murcielago in the people's favorite colors such as Arancio Atlas and Arancio Borealis. The gallery gets to speak even more louder!