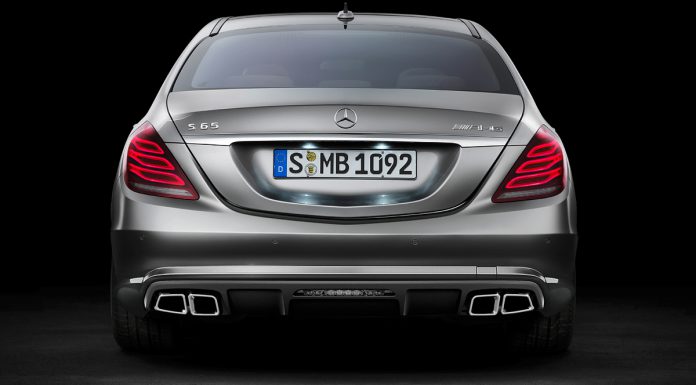 The 2014 Mercedes-Benz S-Class was only released a few days ago and already, renderings have appeared online depicting the 2014 Mercedes-Benz S63 AMG which will be inevitably released in the coming months.
These renderings come courtesy of Milanno Artworks who you may remember came up with some stunning 2014 Ferrari LaFerrari renderings before it was first revealed ahead of the Geneva Motor Show 2013.
So far, these renderings only showcase the rear-end and the modified interior of the 2014 Mercedes-Benz S63 AMG but they've definitely increased our anticipation for the car's eventual release.
Starting from the rear the car features a more aggressive rear bumper featuring a new rear diffuser and square quad exhaust pipes finished in chrome.
Inside the cabin, the 2014 Mercedes-Benz S63 AMG depicted here features a selection of new carbon fiber panels on the dash as well as on the doors.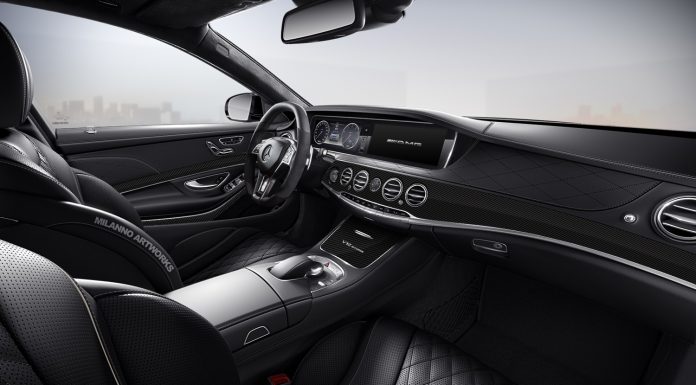 When the 2014 Mercedes-Benz S63 AMG is released, with the latest reports speculating a November release, it'll featuring an advanced all-wheel drive system and should feature a bi-turbo V12 engine delivering almost 600hp, dramatically more than the current range-topping 2014 Mercedes-Benz S550 which only features a V8 engine delivering 455hp.
Stay tuned for more news regarding the 2014 Mercedes-Benz S63 AMG in the coming months!