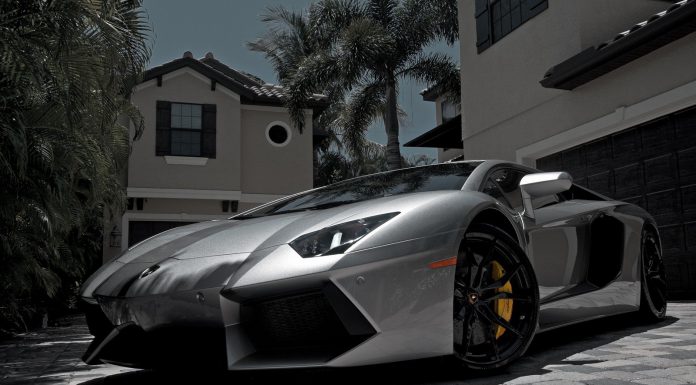 One of the most unique selling points of the Lamborghini cars has to be the colors they offer the cars with. Supercars have much more to them than the powerful engines running them; the body coats counts for as much selling points as the performance of these cars. To do this, Lamborghini has unique colors shades with unique names attached to them, and that's how we have known Lamborghini over the years!
In that regard, photographer Peter Tromboni from Sarasota, Florida has recently done a photoshoot with a Grigio Antares Lamborghini Aventador LP00-7. The Griigio Antares is a light metallic grey paint that displays a bold look on the supercar from the house of the raging bull. This coat is less common as many owners prefer the brighter coats such as orange and yellow, the traditional colors of Lamborghini.
Other available coats for the Aventador and also the most common include the pearl effect colors which are three shades, Arancio Argos (somewhere between orange and red), Arancio Atlas (orange) and Gialo Orion (a washed out yellow look). These colours look different in different lights which makes it difficult to pick them out in different lighting conditions.
To learn more about the color options, visit our earlier post here!