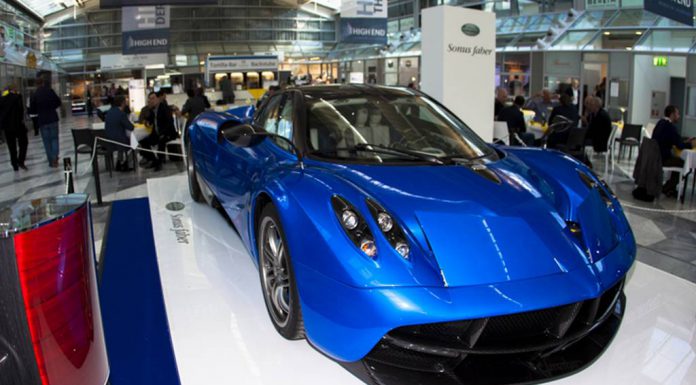 Originally released at the Geneva Motor Show 2013, the Pagani Huayra's brand new Sonus Faber sound system was recently previewed at the Munich High-End 2013 trade fair with the following video being released of the advanced speakers.
The custom Pagani Huayra sound system is available as an expensive option and has been specifically created by Sonus Faber to fit perfectly in line with the lightweight, and high quality philosophy of the Pagani Huayra.
Consequently, it features carbon fiber speaker cones, neodymium magnets and an advanced amplifier system which delivers a total of 1,200 watts of power, therefore tripling the output of the Pagani Huayra's regular sound system.