German tuner ABT Sportsline is known for its top of the range tuning programs for the Audi cars, they recently showed us the Audi R8 GTR at the Geneva Motor Show 2013. Their latest project is still on the Audi R8, but this time the Audi R8 V10.
The new tuning program from ABT for the Audi R8 GT now uplifts the 5.2 liter V10 FSI engine of the Audi R8 from 525hp/386kW to 600PS/441kW and a complying torque of 550Nm. The naught to 100 sprint time has been reduced to 3.5 seconds and a top speed of 320kp/h. They added lots of goodies from the factory such as the ABT suspension springs and coilovers.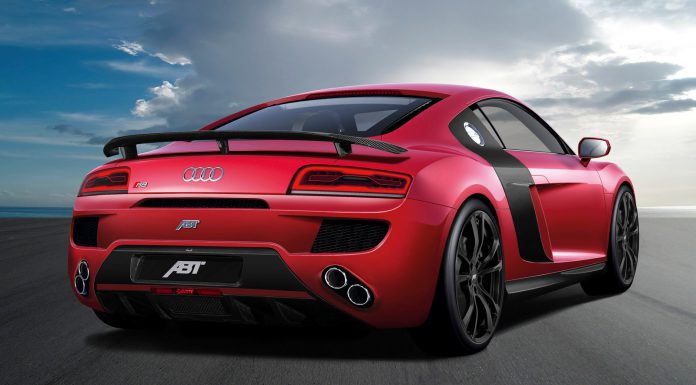 Visible carbon can be spotted on the car from afar so does the new front grille and skirt. The side skirts, rear wing and rear skirt add to the menacing look of the car. The airflow is enhanced through a weight-optimised exhaust system made of stainless steel, the whole package has really worked to ensure minimum weight of the car.
They set it on sport-type wheels sizing 19 inches and are made by ABT Sportsline's wheels specialist, they are wrapped with tires in sizes of 235/35 and 305/30 R19. The wheels could be the CR or the ER-F design series.