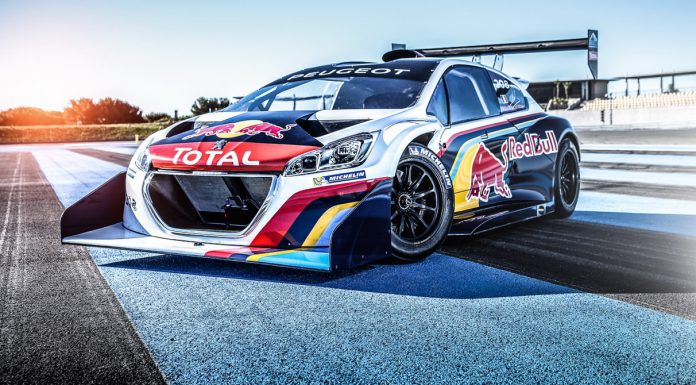 After only having previously seen sporting an all-black and silver paint scheme, the official racing livery for Sebastien Loeb's Peugeot 208 T16 Pikes Peak racer has just been teased in the following image.
As the livery displays, major sponsors behind Peugeot's first modern-day Pikes Peak International Hillclimb racer include Red Bull, Total and tire brand Michelin.
While the exterior of the car itself is very impressive, the most exciting things are happening beneath the lightweight body. Powering the Peugeot 208 T16 Pikes Peak is an 875hp bi-turbocharged V6 engine from the Peugeot 908 Le Mans entrant.
Consequently, the car can hit 100km/h in just 1.8 seconds and will be competing to set a brand new Pikes Peak record for the unlimited class.