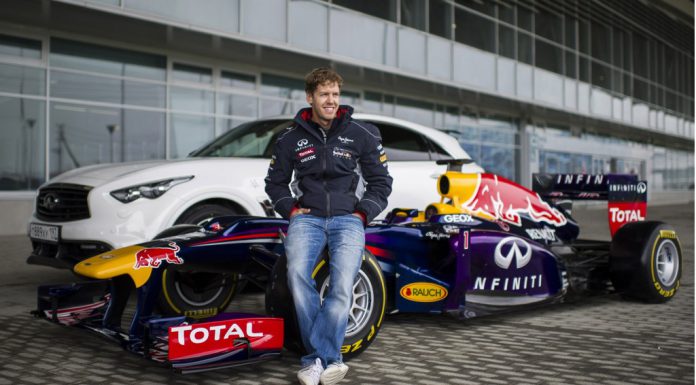 Sebastian Vettel is no stranger to the perils of driving an extremely demanding F1 car under not such ideal circumstances.
Even with that being said, his recent visit to Russia's yet-to-be-completed Sochi F1 track didn't offer quite the amount of grip as he is used to. Russia's first Formula 1 grand prix will be held in either 2014 or 2015, at their brand new Sochi circuit. The circuit, which is little more than a gravel and dirt outline at this point, saw current Red Bull driver Sebastian Vettel and former Red Bull driver David Coulthard take a few laps around the dirt track in a mix of cars supplied by Red bull title sponsor Infiniti.
The video, which sees both drivers give their first impressions of the circuit, also provides a specatcular animation of what the proposed circuit will look like in 2014 with Vettel at the wheel. Check it out above and tell us your thoughts!