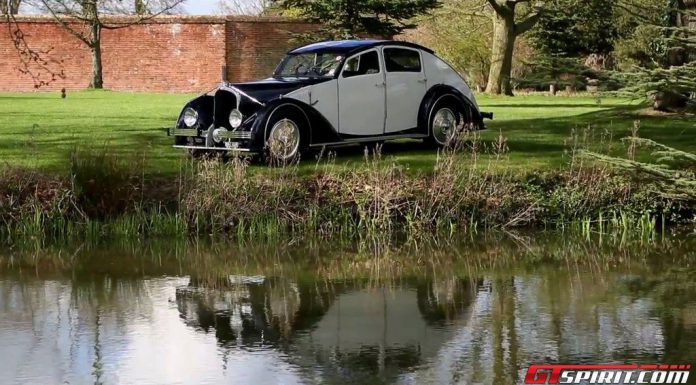 When it comes to vintage marques, it's impossible to utter most without mentioning the Voisin cars which were built in by Frenchman Gabrielle Voisin. They were many in numbers including the Voisin C23, C24 and our car in topic-the Voisin C25 Aerodyne. This vintage car succeeded the Voisin C24 Charquatre, which was a two-door code-named Carene and later recreated in 1/43rd scale by Solido. Its estimated that only 7 of the Voisin C25s were made.
The Voisin C25 Aerodyne was built in 1936 and is powered by a 6 cylinder, 3.3 litre, sleeve valve engine. The engine was then mated to a 2 speed overdrive Cotal electric gearbox. The car was initially showed at the 1934 Paris Auto Show before its official release in 1936, it was lighter than previous C24 thanks to the slender fenders, support struts and an open cockpit when required, due to the retractable-sliding roof.
The video below shows one of the C25 Aerodyne and in very great shape; driving in the green fields luckily enough we even get to see the sliding roof, alongside the great interior. The car got some real modern cuing, that was Voisin's initial dream with this car-to utilize modernist lines. The video also highlights the drivability which is evident from the smooth ride portrayed, the car is nearly silent!