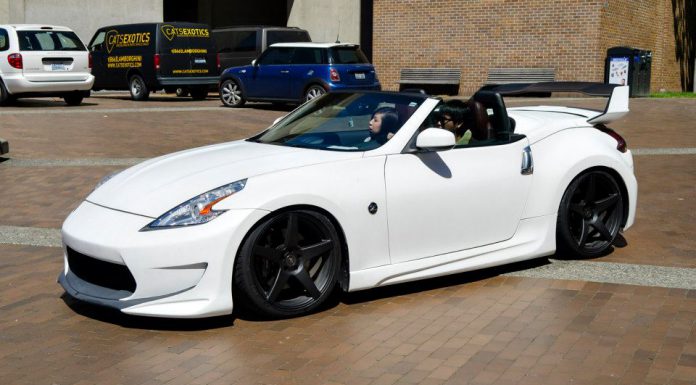 Cats Exotics is a car dealer in Lynnwood, Washington selling both cars and car parts, they recently attended the Red Square Car Show. It's an annual display of the finest cars from the greater Pacific Northwest. It's organized by Sigma Phi Epsilon, NorthWest Auto Salon and Cats Exotics themselves. It's famous for a broad spectrum of high-end exotics, import tuners, and classic muscle. This was clear from this year's event which was held on May 4.
The cars range from Italian marques with Lamborghini and Ferrari largely represented; there were several Ferrari F430 Scuderias, a Ferrari Enzo while Lamborghini Gallardos represented the house of the raging bulls. Unique colors is what it was all about, an Audi A8 painted in bright orange, was hard not to notice while vintage marques came from American cars including a Shelby Mustang GT350 and several other resto-mods.
The rest of the cars are what you don't expect to miss in any car show of such status, Audi R8s, Nissan GT-R and a topless Nissan 370Z driven by a group of ladies while the Germans were represented by the BMW M3 and Porsche 911 in different variants. The photos speak better, it was a well done show!