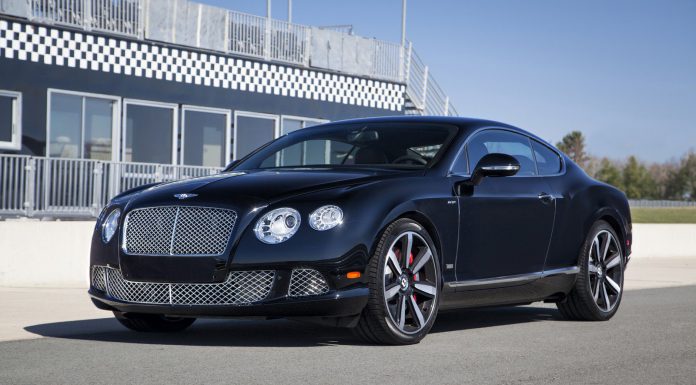 Bentley has a pure surprise for all the motorsports and Bentley cars enthusiasts from North America; they are introducing a new range of cars-Le Mans Limited Edition Mulsanne and Continental models. This is in-line with the 90th anniversary of the legendary Le Mans 24 Hours endurance race; this is how Bentley chooses to celebrate this milestone.
Bentley is also doing this to mark their 10th anniversary since their last Le Mans victory in 2003; they will make six unique Limited Edition specifications inspired by victorious Bentley drivers. All the six models will be based on the flagship Mulsanne and the Continental family.
Here is a little overview of Bentley's success in the Le Mans 24 Hours races, just to give you the motive behind these new models. As you all know, the company (Bentley Motors) started in 1919 and the founder W.O. Bentley was forever determined in putting the company on the motorsports charts, and here came the 'Bentley Boys' a group of skilled race drivers who put Bentley on these charts.
1923 was the year Bentley entered the Le Mans 24 hours endurance race, finishing fourth but the big win would soon follow in the 1924 race. A winning streak would soon follow from 1927 to 1930 making a total of 5 wins by 1930. Eighty-three years later, 2003, Bentley reincarnated their urge for one more win, they finished first and second in the race, with Guy Smith piloting the first of the two Speed 8's across the finish line.
Bentley has now announced that they will make 48 examples of each 'Le Mans Limited Edition' with each car featuring a a unique Le Mans Edition numbered badge, Le Mans Edition clock face, embroidered Le Mans badge to each headrest, tread plates with the limited edition name, unique Le Mans Edition wheels and specific interior veneers and exterior colors. In that regard, Christophe Georges, President and COO, Bentley Motors, Inc. said;
We're very proud of our motorsports heritage and we're excited to celebrate our historic wins at Le Mans 24 Hours. The Le Mans Limited Edition models showcase our performance and handcrafted luxury through these unique, heritage inspired specifications.
For those interested in the Continental GT models, they will be available in the second quarter of 2013 which is pretty near while the Mulsanne Le Mans Edition models will be available at the start of the third quarter.
The Bentley Mulsanne will come with the 505bhp powerhouse capable of doing 184mph flat out and a 0-97km/h in 5.1 seconds. What you get in this model among other features are the diamond-quilted hide seat covering, diamond-quilted hide door panels, Le Mans Edition illuminated treadplates, drilled alloy foot pedals, sports tuned suspension and steering, 'Quad' Effect Tailpipe Finishers, and two-piece five spoke dark tint alloy wheels.
The Le Mans Edition 4-seat Bentley Continental GT coupe and convertible will come in the 4.0-litre, twin turbo V8 , the 6.0-litre W12 engine delivering 567 bhp and 516 lb-ft of torque and the Bentley Continental GT Speed Le Mans Edition which will be available in coupe form only. It will be powered by Bentley's 6.0-litre W12 delivering 616 bhp and 590 lb-ft of torque. Its naught to 97km/h time is in 4.0 seconds and is the fastest production Bentley ever with a top speed of 205 mph, beating the Continental Super Sport by 1mph.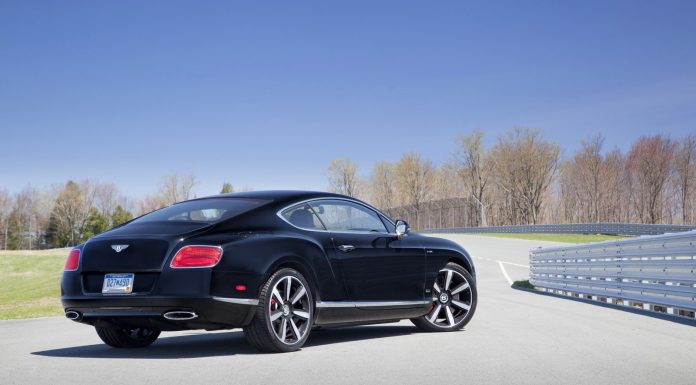 Let's go a little deeper to what the Le Mans Edition Specifications entail; like we said, they are all inspired by the 6 'Bentley Boys', we shall look at all the six boys and what these cars will look like eventually.
1. John Duff
This was the original Bentley Boy, giving Bentley its first win at Le Mans 24 Hours in 1924, he is also the one who finished fourth in the inaugural race for Bentley at Le Mans in 1923. During his win, his co-driver was Jack Clement.
The specifications based on this boy include a moonbeam exterior, a two-tone linen and Beluga interior and a contrasted stitching. The Veneer is in piano black and bright aluminum.
2. Dudley Benjafield
Bentley Boy number two nicknamed "Benjy" and he took the thrilling win in the Le Mans in 1927. The specifications based on this boy include a verdant exterior which was the same color of the victorious Bentley Speed 8 in 2003, a two-tone linen and Cumbrian green interior and stiching in contrast. The veneer is in dark stain Burr Walnut and bright aluminum.
3. Woolf Barnato
This boy according to W.O. Bentley was "the best driver we ever had" by W.O. Bentley. He is the only driver to have won on each occasion of entering the race recording wins at Le Mans in 1928, 1929 and 1930. The specifications based on him include a granite exterior, a hotspur interior and a Beluga stitching. The Veneer is in carbon fiber in Continental series and dark stain Burr Walnut and dark aluminum in the Mulsanne.
4. Tim Birkin
Tim was not new to speed, he was an ex-fighter pilot meaning he was used to speeds above Mach 1 and the rest, and he was known to be utterly ruthless with his car to achieve a winning result. The models based on this boy will feature a glacier white exterior, Beluga interior and white stitching. The Veneer will be in piano black and bright aluminum.
5. Glen Kidston
He closed the winning streak achieved from 1927 to 1930 and claimed 1st place at Le Mans in 1930. His specifications include a dark sapphire exterior, a two-tone Newmarket and imperial blue interior with a contrasted stitching and the veneer in dark stain Burr Walnut and dark aluminum. As for the Continental GT Convertible models under this boy, the exterior roof will be finished in a hued Blue.
6. Guy Smith
The newest kid on the block, new generation racers is what describes Guy Smith, the driver who won the last and 2003 Le Mans 24 Hours race. He was the skeleton for Team Bentley's at the Sebring 12-Hours and the Le Mans 24 Hours. He drove the Bentley Speed 8 across the finish line to mark an emotional sixth win for Bentley. His specifications include a Beluga exterior and interior with hotspur stitching while the Veneer is finished in piano black and dark aluminum.