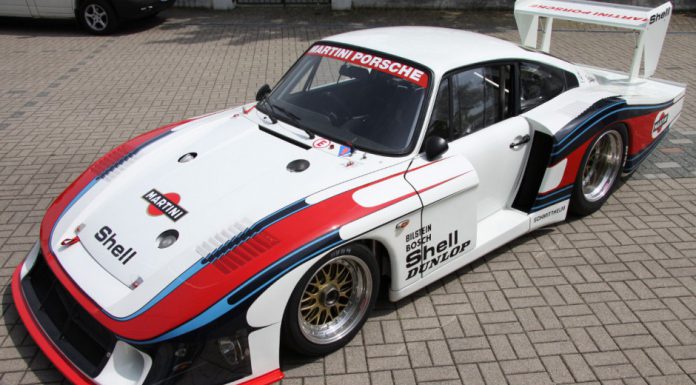 A remarkable Porsche 935/78 'Moby Dick' racer, similar to the one we featured just a few weeks ago, has just been listed for sale at Freisinger Motorsport in Germany.
This particular unit was created for the 1979 racing season and is a prototype after Porsche's withdrawal from endurance racing at the end of the 1978 racing season where the 'Moby Dick' debuted.
As a result, it is the very last Porsche 935 to have been produced and was originally purchased by Kerry Morse who kept it up until 2008 when Freisinger Motorsport purchased it from him.
Powering the Porsche 935/78 'Moby Dick' is a 3.2-liter turbocharged six-cylinder boxer engine producing an almighty 750hp. Consequently, the 1025kg car could hit speeds of up to 365km/h.
Making this Porsche 935 'Moby Dick' all the more unique is the fact that it's one of just two to wear the infamous Martini design, with the only other example being a current staple at Porsche's museum.
It's currently unclear how much is being asked for this example, but if you're seriously interested, get in contact with Freisinger Motorsport!
[Via Freisinger Motorsport]