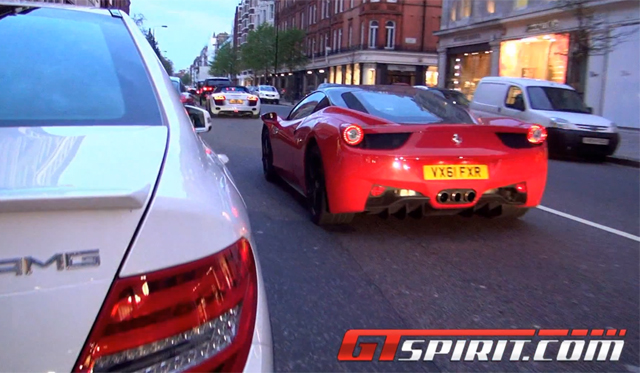 Supercarsoflondon on YouTube have recently launched their new web-series dubbed 'London Millionaire Boy Racers' which collects some stunning clips of London's most exclusive and special supercars.
With summer fast approaching for London, the amount of supercars will rapidly increase as supercars begin to play on the streets of London.
SupercarsofLondon's latest webisode shows the amazing array of cars that are on display and being driven around during the past week. This particular video includes a selection of Lamborghini Aventador's, an Aston Martin DBS with a Quicksilver exhaust system and many more Ferrari's and other exotics.
Stay tuned every week for more episodes of London's Millionaire Boy Racers!