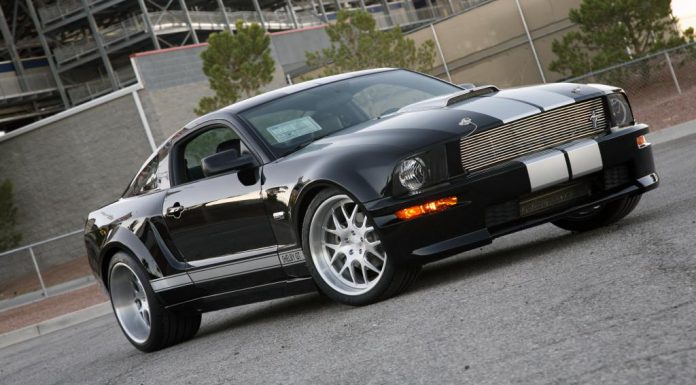 Shelby Performance Parts which is a division of Shelby American which is a wholly owned subsidiary of Carroll Shelby International Inc. has extended its Shelby Wide Body Kit on to the 2005-2009 Mustang and Shelby models, the kit premiered on the 2013 Shelby GT500 showed at the Detroit Motor Show 2013.

This was what Shelby Performance Parts Vice President Jer Gervasi said;
The Shelby Wide Body Kit, seen on our candy red Super Snake at the North American International Auto Show, resulted in so many requests from Shelby and Mustang owners, we immediately went to work developing a package to meet the demand. Now customers can have a Shelby Wide Body Kit customized for their ride, without shipping it to our Las Vegas facilities.

Built using lightweight fiberglass components and extraordinary craftsmanship, the Shelby Wide Body Kit is built to OEM-quality fit and finish, and seamlessly integrates into the already-menacing Mustang body lines, so I'd recommend warning the neighbors. This thing is scary.
The kit comes in two variants; one is the complete package that comes with the rear quarter panels adding 6 inches of fender and 13 inch rear wheels and a front quarter panel with 10 inch wheels. The second package only comes in a rear quarter panel. Both packages include a Shelby Billet Fuel Door.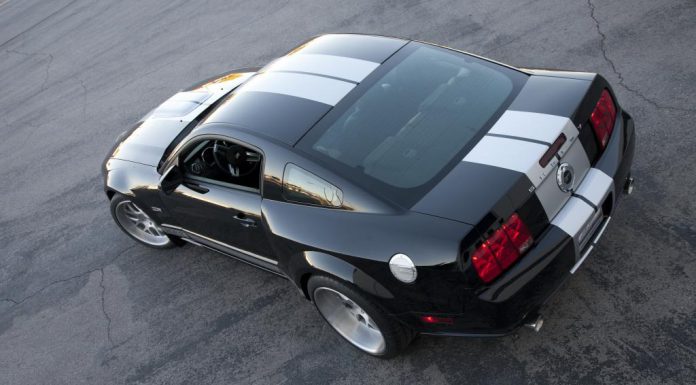 As for the prices, the rear only package for 2005-2009 Mustangs and Shelbys starts at $3,399, while the four quarter panel kit goes for $5,999 excluding wheels and tires. This package will also be available for 2010-2014 models this summer.