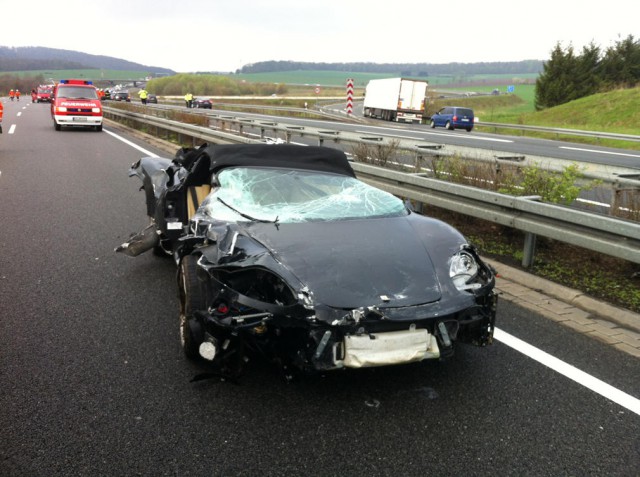 A Ferrari 360 Spider and Porsche Panamera sedan have been severely damaged on a German highway after the Ferrari driver lost control and sent debris flying into the opposing lanes ultimately causing the Porsche Panamera to crash.
The 68-year-old man behind the wheel of the Ferrari 360 Spider was heading northbound at 8:21 when the rear of the potent Italian supercar reportedly stepped out sending the Ferrari 360 Spider into the center guardrail.
Debris was then thrown into the opposing lane which led the 45-year-old male driver of the Porsche Panamera to lose control and ultimately rear end a Volkswagen Tiguan and then a VW Golf.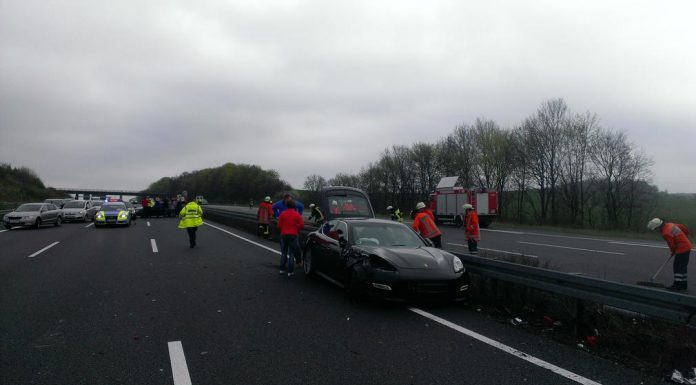 It's currently unclear how the drivers are recovering from the incident, but the Ferrari 360 Modena is a complete write-off.
[Via Goettinger Tageblatt]