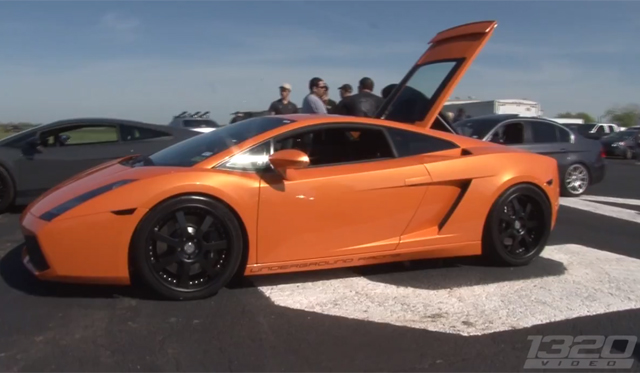 Since their respective releases, the Lamborghini Gallardo and Nissan GT-R have become absolute favorites among tuning companies all around the world.
Not only can Lamborghini Gallardo's and Nissan GT-R's handle upwards of three times their regular horsepower output, they can still retain their everyday driveability when tuned by the right hands.
And in the following video, one of the world's fastest Lamborghini Gallardo twin-turbo produced by Underground Racing went up against an insanely fast Nissan GT-R, which manages to deliver upwards of 1500hp from its twin-turbocharged six-cylinder engine!