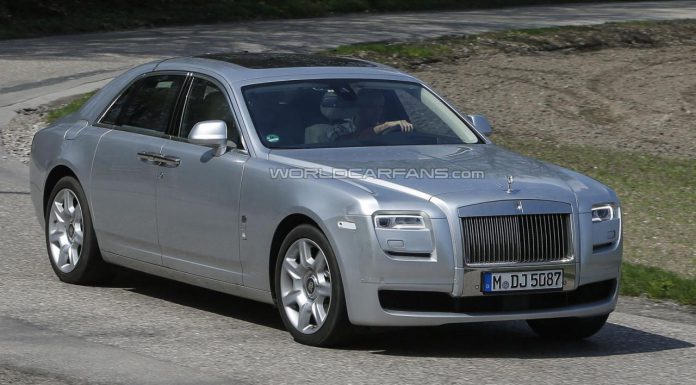 Rolls-Royce is expected to debut a facelifted version of the Rolls-Royce Ghost at the Frankfurt Motor Show 2013 later this year and that very car was recently spotted testing for the first time.
Wearing absolutely no camouflage, Rolls-Royce obviously isn't trying to hide anything from the world's automotive press and the following images show that the Rolls-Royce Ghost will only receive a very minor mid-life facelift.
The most notable change will be the much slimmer, headlights and slightly redesigned front bumper.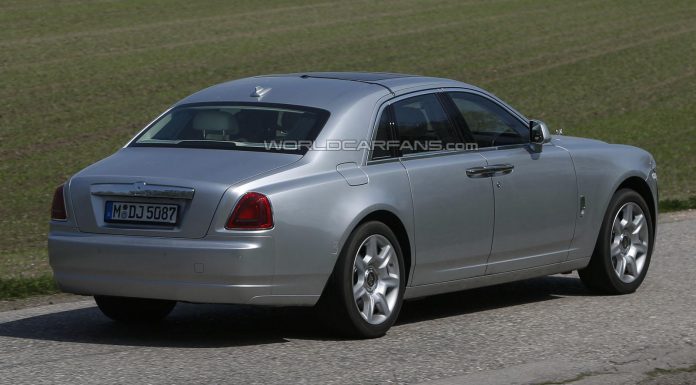 Additionally, the rear-exiting exhaust pipes of this particular prototype are not visible suggesting that Rolls-Royce could be opting for a sleek design by hiding them under the bodywork.
It's currently unclear if the new Rolls-Royce Ghost will receive any modifications to its 6.6-liter V12 engine which currently developed 562hp and 780Nm of torque, but it's likely a few minor modifications will be present.
[Via World Car Fans]