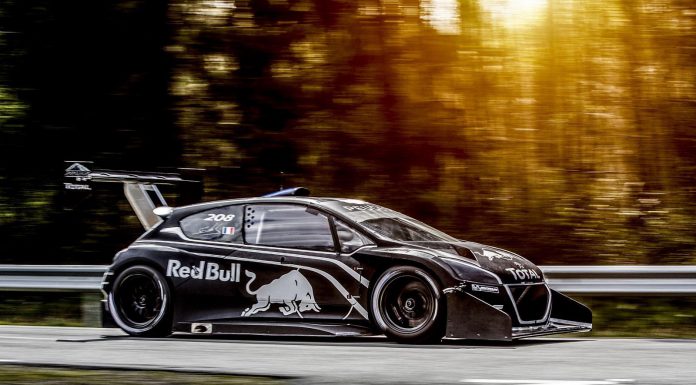 Peugot has released some of the technical specifications of their 208 T16 Pikes Peak challenger ahead of the June 30th race.
The car, which was unveiled last week, is built strictly for the demands of the Pikes Peak hill climb and will see little action anywhere else. Powered by a 3.2-liter V6 engine, the 208 will reach 100 km/h in a staggeringly quick 1.8 seconds, or just .1 second shy of a modern day Formula 1 car. Aiding in its massive acceleration figures are two turbos either side of the engine along with a cleverly tuned 6-speed sequential gearbox and management system.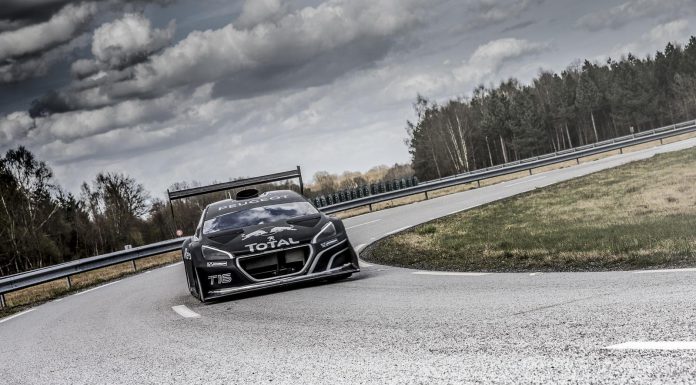 Its chassis is made of tube steel wrapped in suitably light carbon fiber body work, which is largely left uncovered in the official press photos released earlier this week. Custom 18×13 magnesium alloy wheels, which are derived directly from Formula 1, help keep the cars center of gravity and weight to a minimum. At the start line, the car is expected to weigh just 1929 lbs.
The Peugo 208 T16 is will race up the newly paved surface of Pikes Peak on June 30th. Keep it tuned here for the results.