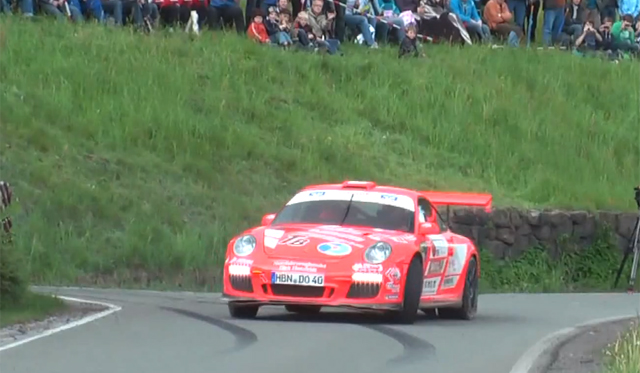 Ever since first being released, the Porsche 911 GT3 RS was developed as the ultimate road-legal track day machine from Porsche and was consequently, targeted directly at true automotive enthusiasts.
And the following rally team have put the racing pedigree of the 2012 Porsche 911 997.2 GT3 RS truly to the test with the car being slightly modified into a true rallying machine.
The following 18-minute clip features some truly jaw-dropping driving manoeuvres as the driver from the ProRallye Team simply blitzes through the tricky tarmac and gravel course in a car which would be much better suited to perfectly smooth racing circuits in the south of France.
[youtube]https://www.youtube.com/watch?v=hdkoJiZ7OGI[/youtube]
If you want to see a video showcasing the insane exhaust note of the Porsche 911 997.2 GT3 RS and one with some including driving, then this video is for you!