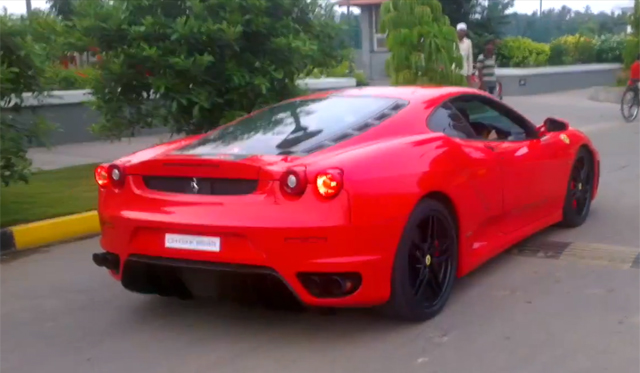 The father who recently allowed his nine-year old son to drive his red Ferrari F430 in Kerala, India has been charged on numerous counts for his stupidity.
The man, Mohammed Nisham came under fire recently after filming his son driving his expensive Italian supercar completely unaided with another child in the seat when the video went viral on YouTube.
However, upon seeing the video, Premangalam police immediately tracked down the registration details of the Ferrari F430 and booked Mohammed Nisham under the Juvenile Justice Act and Motor Vehicles Act.
Nisham was charged for allowing an unlicensed child to drive his vehicle under the Motor Vehicles Act, and for encouraging underage driving under the Juvenile Justice Act.
[Via Times of India]