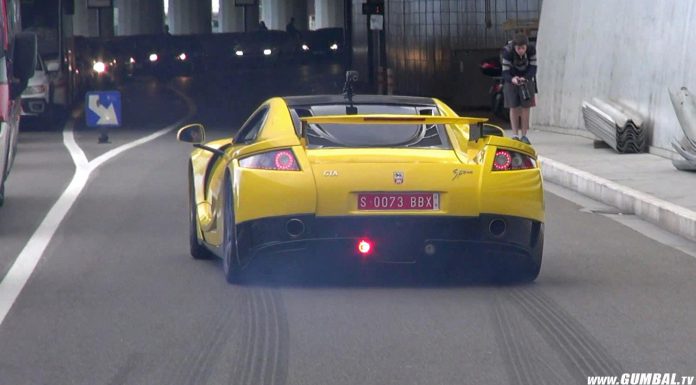 At the recent Top Marques Monaco 2013 supercar event, one notable supercar in attendance was a bright yellow GTA Spano supercar.
Just 99 GTA Spano's are pinned for production with the Spanish supercar producing an impressive 780hp in standard specification. This power is delivered from an 8.3-liter V10 engine mated to a seven-speed transmission available as a manual or automatic sequential.
As a result, the GTA Spano can reportedly hit 62mph in just 2.9 seconds and while at the infamous Monaco event, Gumbal on YouTube managed to film the GTA Spano under hard acceleration a number of times!