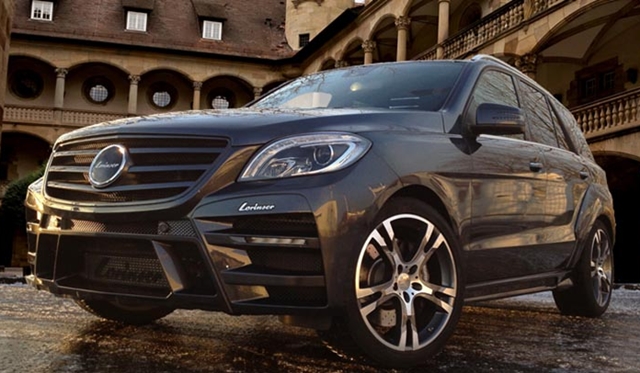 German tuning company Lorinser released various power upgrade kits for various current Mercedes-Benz and AMG models which increases the maximum power output, acceleration and the maximum torque of the vehicles.
The performance of the AMG V8 unit has increased by almost 25% to 700 hp at 5,400 rpm. At the same time the maximum torque increases by 20% from 800Nm to 1,000Nm in the rotational speed range from 2,000 to 4,000 rpm. Moreover the acceleration and maximum speed of the cars have increased as well. A Lorinser optimized Mercedes-Benz ML63 AMG now finishes the sprint to 100 km/h in 4.1 seconds (series: 4.8 secs) and only ends its propulsion at a top speed of 280 km/h (series: 250 km/h limit).
The TÜV-certified All Lorinser performance enhancements TÜV-certified and on offer from 4.580 EUR incl. VAT.