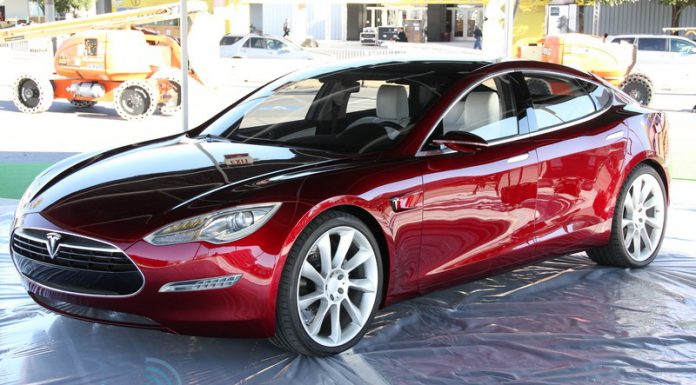 The luxury car market segment has been largely dominated by BMW, Audi and Mercedes-Benz in that order over the past several years. Well, things are about to change, in a recent report from Austin Business Journal, electric car marker Tesla Motors outsold the three big dogs in the luxury car market segment in the US with the Model S, it outsold Mercedes, BMW and Audi, coming a close second with the Cadillac XTS taking the lead.
The exact numbers? Tesla delivered 4,750 Model S units in the first quarter followed by Mercedes-Benz S Class with 3,077 cars then the Lexus LS with 2,860 cars, BMW 7-Series with 2,338 cars and lastly the Audi A8 with 1,462 cars. The leader was the Cadillac XTS with 7,130 cars.
Whether you call this nationalism showed towards Tesla, the company has been really active in pushing these sales; they are currently trying to push the law of Texas aside so as to allow them sell cars directly to consumers eliminating the use of dealers, which they also say will create hundreds of jobs. Again the number of campaigns supporting electric cars is so large not to mention the FIA Formula E Championship is part of the campaign.
The number of charging stations is now growing around the globe in major cities and this is also a factor to consider, but one may wonder why Fisker Automotive is not doing so well as their top competitor Tesla Motors; let's just hope it's because of the current problems the company has undergone in the past one year, as for Tesla Motors, the Model S is doing them the right kind of justice.