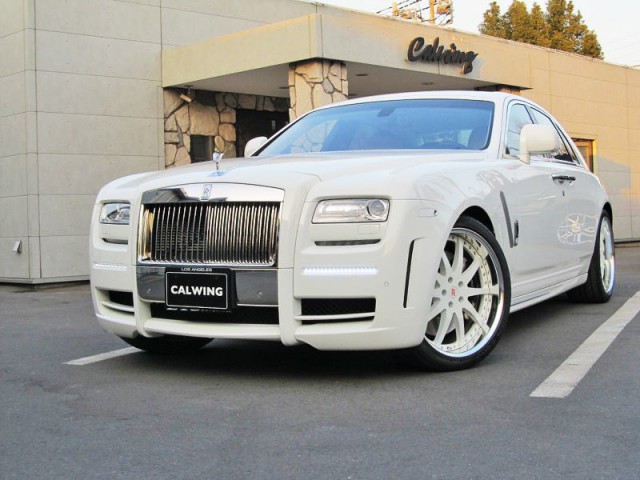 Calwing 213 Motoring is a luxury car dealer in Japan specializing in aftermarket kits including Mansory, Hamann and others, they have revealed one of their latest project based upon a Rolls-Rolls Ghost fitted with a Mansory kit.
The Mansory kit named the White Ghost Limited comes in a new white livery and a new front-end featuring additional LED daytime running lights and vertical air outlets on the sides, directly beneath the serial cooling grill. New side skirts, new rear view mirrors on each side, rear spoiler as well as the rear apron with implied diffuser and a dual sport exhaust system complement the exterior look.
Calwing 213 Motoring fitted this one with 22 inch wheels from Hyper Forged Wheels, if the Mansory performance kit was applied then it means that instead of the standard 570PS (420kW) this White Ghost Limited series features a 638PS (469kW) at 5700rpm. Likewise it has an enhanced maximum torque of 860Nm to 780Nm.