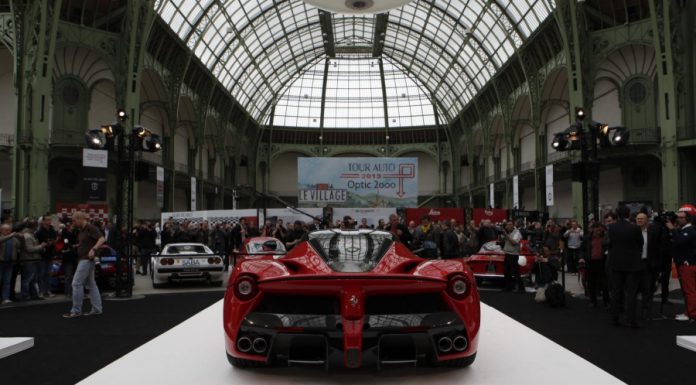 Ferrari's brand new halo supercar, the 2014 LaFerrari recently made its French debut in Paris at the Tour Auto Optic 2000 gathering at the Grand Palais in Paris.
The LaFerrari debuted alongside a yellow Ferrari 458 Spyder and silver Ferrari FF and was flanked by dozens of classic Ferrari supercars produced over the decades.
Powering the LaFerrari is a 6.3-liter V12 engine delivering 789hp. This potent internal combustion engine has then been complemented by a 163hp HY-KERS system helping the LaFerrari to hit 62mph in less than 3 seconds a top speed well above 220mph!
[Via Teamspeed]