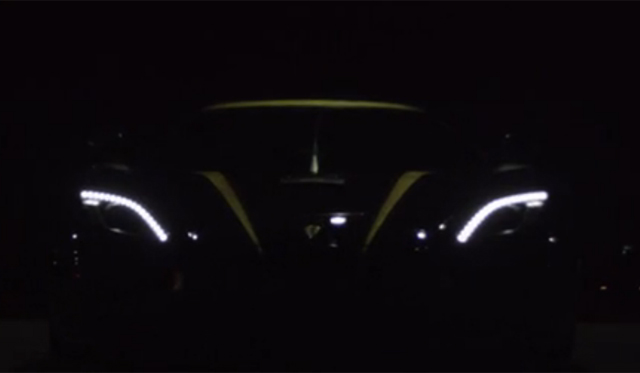 At the recent Geneva Motor Show 2013, Koenigsegg celebrated producing its 100th car during its 10 year lifespan and the following promotional video has just been released about the currently one-off Koenigsegg Agera S Hundra.
The clip feature some of the very first driving images of the gold-leaf clad Koenigsegg Agera S Hundra as well as company founder and CEO, Christian von Koenigsegg briefly talking about the car and Koenigsegg's 100th car celebrations as a whole.
http://vimeo.com/64330912#
As a refresher, the Koenigsegg Agera S Hundra features the same twin-turbo V8 engine as the regular Agera S and also produces 1,030hp due to the absence of the fuel-flex technology found in the range-topping Agera R. As a result, it can hit 62mph in just 2.8 seconds and a theoretical top speed of over 260mph.