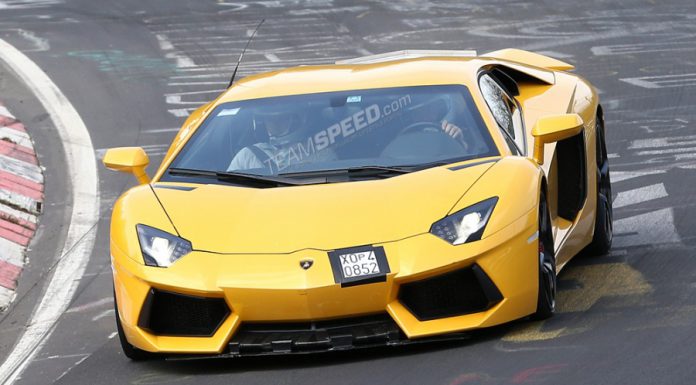 New images have just surfaced from the Nurburgring showcasing a Lamborghini Aventador hitting the famous circuit.
The only catch is that this isn't just a regular Lamborghini Aventador, with some speculating that it could be the very first prototype for the Lamborghini Aventador SV.
However, we certainly have our doubts about this being the case as Lamborghini generally saves the SV name for the end of the production run of its halo-supercar, and the Lamborghini Aventador still has the better part of 10 years to develop.
Nevertheless, this Lamborghini Aventador prototype was seen sporting a few unique exterior features, most notably the one-piece, centerlocking racing wheels, high performance tires and differently mounted front brake calipers.
Furthermore, the car then features an additional front splitter which although it certainly doesn't appear to be in final production-spec, the additional front splitter will obviously be used to improve front-end downforce and should yield some useful data for Lamborghini to refine.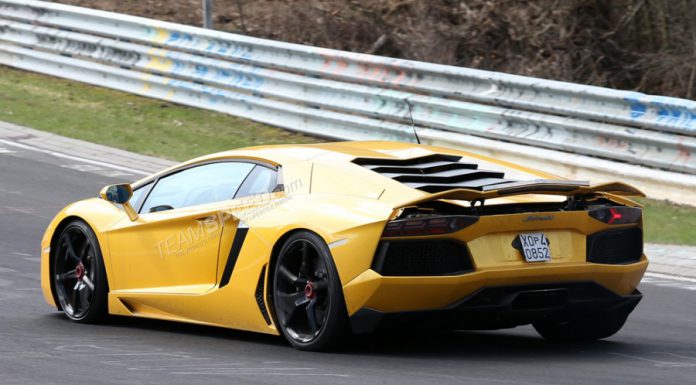 A similar extra splitter can then be seen on the rear of the prototype.
No one knows exactly what variant this Lamborghini Aventador is, but it seems as though Lamborghini could be preparing to increase the performance in some way of the already potent Aventador!
[Via Teamspeed]