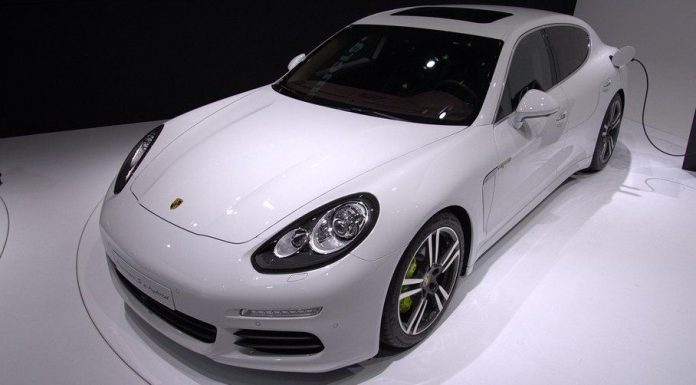 The Porsche Panamera S E-Hybrid received its official unveil at the Shanghai Auto Show 2013. Aside from the obvious emissions benefits, the E-Hybrid now has sporting credentials thanks to a range of updates to the chassis and the powerplant.
The Porsche Panamera S E-Hybrid comes with a more powerful electric motor as well as the ability to charge it externally from the electrical grid. The new electric drive system develops 95hp, up from the previous electric motor at 47hp. It now carries a 0-100km/h sprint of just 5.5 seconds and is capable of hitting a top speed of 270km/h.
You'll find certain convenience functions that can be activated with a smart phone app. They include the charge status indicator and the auxiliary climate control option of the plug-in hybrid which enables car preheating or cooling via Porsche Car Connect.
Full details on Porsche Panamera S E-Hybrid via the link.