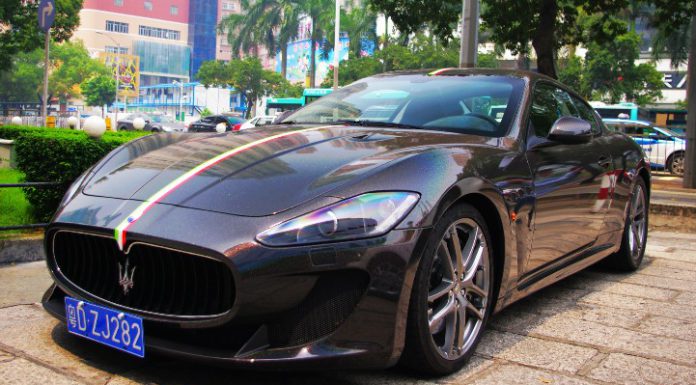 Straight from the factory, the Maserati GranTurismo MC is already an extremely eye-catching Italian performance machine.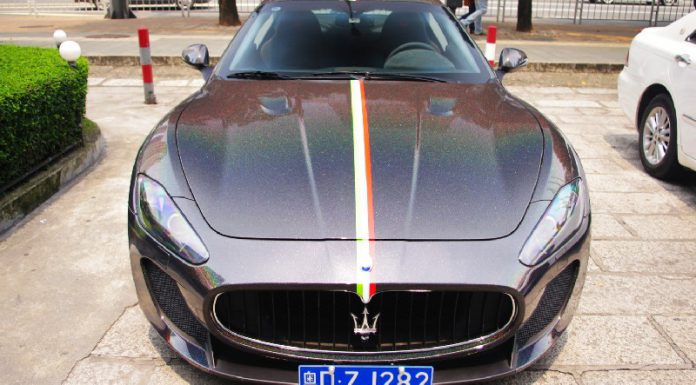 However, in a nation with an economy as large as China's, where supercars are increasing in popularity annually, a regular Maserati GranTurismo would simply blend into the crowd when compared to numerous Ferrari's, Lamborghini's and even a selection of Pagani's.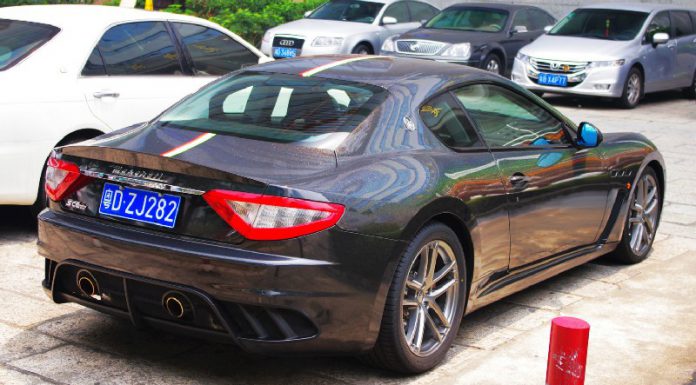 As a result, the owner of this Maserati GranTurismo MC had it painted in an extremely unique glittery paint finish featuring sparkles of every color under the sun.
Thanks to the unique paint job, the colored-flakes make the supercar look different from each and every angle!
[Via Car News China]