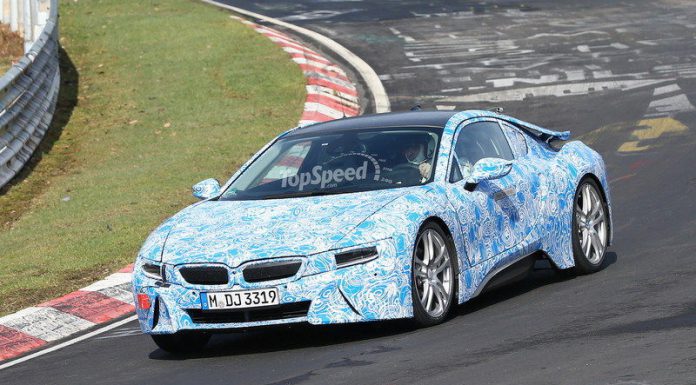 The road for the BMW i8 has been an extremely long one. First introduced at the 2009 Frankfurt Motor Show dubbed the BMW Concept Vision Efficient Dynamics, the car has undergone a few cosmetic changes as BMW slowly but surely tones down its futuristic design.
With that being said however, the following spy shots captured of the BMW i8 in production spec testing at the Nurburgring indicate that the overall proportions and shape of the BMW i8 Concept will be remained for when the car hits full-scale production next year.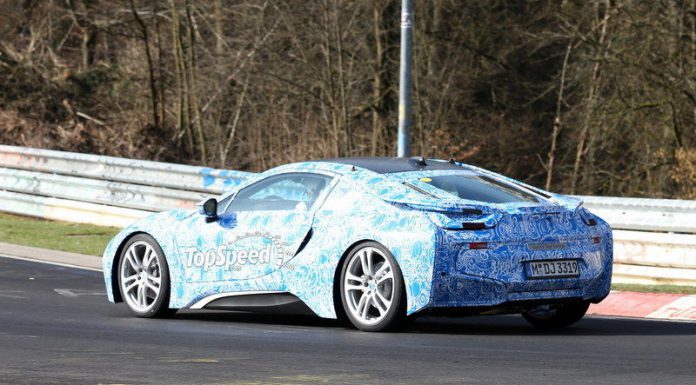 Powering the BMW i8 is set to be a 1.5-liter three-cylinder turbocharged engine driving the rear wheels and producing an impressive 220hp and 300Nm of torque.
This lightweight powertrain will then be joined by a 130hp electric motor powering the front wheels. As a result, the BMW i8 is predicted to hit 62mph in less than 5 seconds and reach a top speed of over 250km/h.
[Via Top Speed]